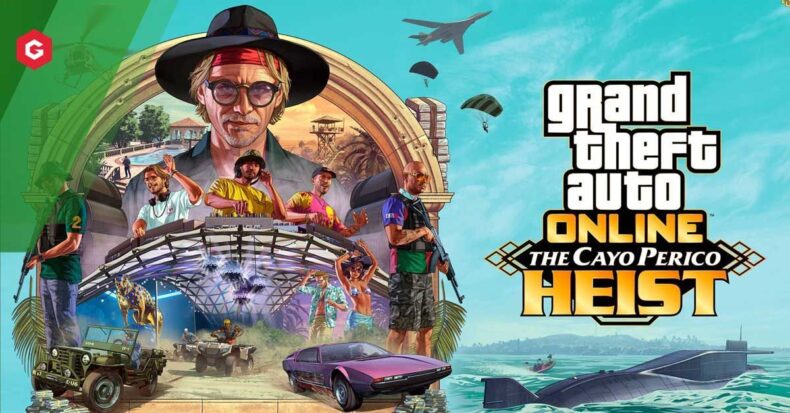 GTA Online's next big addition, the Cayo Perico Heist, promises to be huge for wannabe criminals.
Offering a new landmass, nightclub, and the biggest heist in the game so far (which, if you've played some others, is quite the high bar), it's likely to have players logging in in droves.
Wondering when you can get involved? Wonder no more – we've got you covered.
Please note that this piece will be updated as we get more information, so be sure to check back.
Good news, GTA fans – the update is expected to drop in the morning, UK time.
Unlike many games that require a hefty update later in the day, you could be raiding Cayo Perico by lunchtime.
We're expecting it to drop between 9 and 10 AM GMT, but we'll update this as we know for certain.
Cayo Perico Heist Server Downtime
At present, we don't know if the servers will go offline, but we'll update this page as soon as we know.
Cayo Perico Heist Price
The update is free, and it'll be installed when you jump in.
Cayo Perico Heist Patch Size
We don't yet know the patch size, but we do know that last year's big expansion, the Diamon Casino, was around 3.5GB.
Given that this adds a new area to the map, expect it to be a bit more substantial
Hits: 39

NVIDIA, a leading technology company renowned for its graphics processing units (GPUs), has unveiled a groundbreaking innovation that is set to revolutionize the gaming industry. On May 28, 2023, NVIDIA introduced the NVIDIA Avatar Cloud Engine (ACE) for [...]

Introduction: As technology has advanced over the years, so too have gaming mechanics. From the early days of pixelated graphics and simple controls, gaming has undergone significant transformations that have enhanced gameplay and immersion. In this [...]

As gaming enthusiasts, we invest a significant amount of time and money into our consoles, making it essential to take proper care of these prized possessions. While we often focus on keeping our games up to date and ensuring our controllers are in top [...]