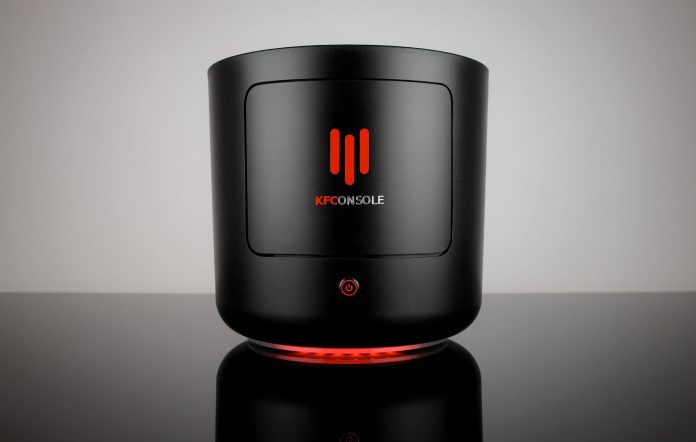 KFC's new upcoming console really came out as a surprise for the whole world of video games. Being a giant in the chicken industry now they are trying to make an entry in the video games industry as well.
KFC has been in collaboration with PC specialist Cooler Master. This special console is being dubbed as the console that would end the "Console Wars". The best part is that the console would include a chicken chamber as well to keep the console cool while the meals would be warm.
The console actually looks like a KFC Bargain Bucket whereas it contains Intel Nuc 9 extreme compute element with a GPU slot for a graphics card. It will also include a powerful Seagate BarraCuda 1TB SSD which will help in speeding up the booting process for games.
Other stats reveal that the system is VR ready, has the compatibility to run games at 240 frames per second with a 240Hz output, and also includes 4K gaming with ray-tracing.
Hits: 43

Gaming is becoming more of a skill these days than a hobby. Smart gamers enjoy their time and find interesting ways to make money for their hobby as well. Here are some of the ways you can do the same. If your family or friends are not supporting your [...]

Having a laptop is great as long as its up to date and working fine. But as soon as there is one thing that is not working in the laptop most of he times the whole laptop is rendered useless. This has been one of the downsides of using a laptop and does [...]

The game definitely was and still is amazing with its cinematics and amazing story. You simply need to experience them game yourself if you still haven't played it. Here are some of the few moments from the start of the game that are really good. Hits: 1