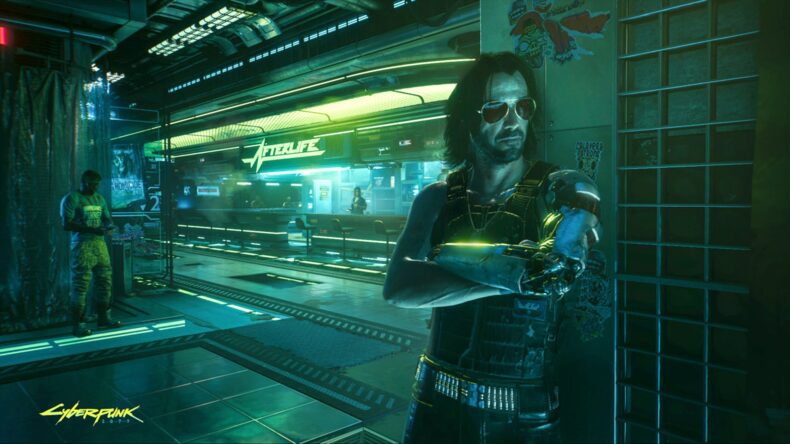 The game that was promised to be the legend of the century. What people waited for and anticipated for. Everybody was talking about it. No one had any doubts. But, it failed miserably on the PS4 and Xbox One base consoles.
Now a new development has taken place where a lawsuit seeks class action status on behalf of a group of investors alleging CD Projekt over-hyped not only the game but its stock price.
Many players already have and still are showing regret that they bought Cyberpunk 2077 in the first place. A lot of them got refunds or applied for refunds for the game. Situation has escalated to the investors now.
An investor in CD Projekt, the studio behind 'Cyberpunk 2077,' sued the company and its executives Thursday in federal court in Los Angeles, claiming that they hyped the game with false and misleading statements and cost him and other investors money.
Due to the number of bugs that do not seem to have any end to date lawsuit is simply what the gamers have already been saying but now its taking a legal standpoint.
The game that sold around 8 Million copies as pre-orders fell quite soon after people first started to play it. The gameplay in itself even on the PC isn't that impressive as it misses many key components that a AAA game should have at this level being an Open World type of game.
Sony and Microsoft both started offering refunds to players buying the game upfront which was quite a nice gesture to start with but that didn't actually curtail the damage that was already done. The game actually was pulled from the PSN Story as a result.
The lawsuit filed by investor Andrew Trampe alleges that CD Projekt hyped the game and its stock price for months with a series of overly positive statements, such as one in January that said 'Cyberpunk 2077' was "complete and playable" at the time.
Hits: 59

Gaming is becoming more of a skill these days than a hobby. Smart gamers enjoy their time and find interesting ways to make money for their hobby as well. Here are some of the ways you can do the same. If your family or friends are not supporting your [...]

Having a laptop is great as long as its up to date and working fine. But as soon as there is one thing that is not working in the laptop most of he times the whole laptop is rendered useless. This has been one of the downsides of using a laptop and does [...]

The game definitely was and still is amazing with its cinematics and amazing story. You simply need to experience them game yourself if you still haven't played it. Here are some of the few moments from the start of the game that are really good. Hits: 1