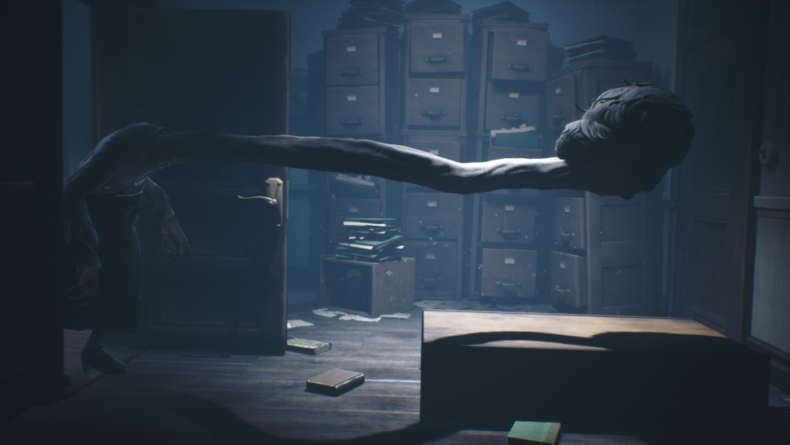 I am three hours into the game and I am already finding every second of the game fun and enjoyable. Although that game has a slightly scary feel to it but its not the kind of scary that would would give you actual nightmares. Its cute in its own way.
There are not labeled chapters for the game but it is divided into 5 chapters separated by areas and bosses that you have evade. The scenes are so clearly designed. The puzzles apparently seem quite difficult but when you go around the area a little bit you do figure out what to do in the game and it doesn't take you too long to figure things out.
This game is a treat to play while it brings a fresh sense of air taking you away from the regular genres of shooting or third person type games.
Here is some gameplay of the game that I played on my youtube channel you can watch and see for yourself.
Hits: 52

The Resident Evil series has been a fan favorite for over two decades, with its mixture of horror and action gameplay, iconic characters, and engaging storylines. With so many games in the series, it's easy to overlook some of the lesser-known [...]

Pakistan's digital economy is booming, but the lack of regulation in the industry has led to a rise in scams, frauds, and apparent mismanagement. The pandemic has led to more people seeking ways to make money, and traditional sellers have moved online, [...]

NCSoft has presented a new ambitious project called Project M at the State of Unreal 2023 event. This new game is a simulated reality project that is set to take the gaming world by storm. With stunning graphics and an innovative gameplay system, Project [...]