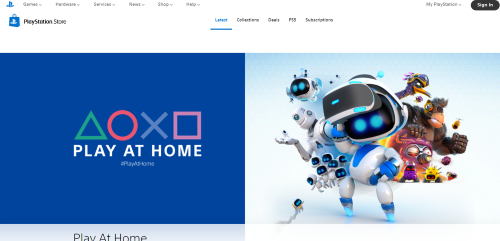 The news was out there since a few days that Playstation in going to close down on PS3, PSP and PS Vita support. Now it seems that the news was quite valid and Sony has pulled down all the games for these consoles from their official website.
Sony Playstation store has been going under quite a few changes. Mostly being geared towards selling PS5 related items. Even the theme of the store has been changed to a more PS5 oriented color. It would seem that Sony isn't gaining a lot of profit from keeping the older gen games alive on the store and wants the attention to shift towards the future of gaming.
If you are still looking for games related to PS3, PSP and PS Vita consoles there are many other creditable outlets out there in the shape of third party venders and also ad sharing websites. But we cant really hope for much if we still want to buy those games directly from the PSN store.
Hits: 41

The Resident Evil series has been a fan favorite for over two decades, with its mixture of horror and action gameplay, iconic characters, and engaging storylines. With so many games in the series, it's easy to overlook some of the lesser-known [...]

Pakistan's digital economy is booming, but the lack of regulation in the industry has led to a rise in scams, frauds, and apparent mismanagement. The pandemic has led to more people seeking ways to make money, and traditional sellers have moved online, [...]

NCSoft has presented a new ambitious project called Project M at the State of Unreal 2023 event. This new game is a simulated reality project that is set to take the gaming world by storm. With stunning graphics and an innovative gameplay system, Project [...]