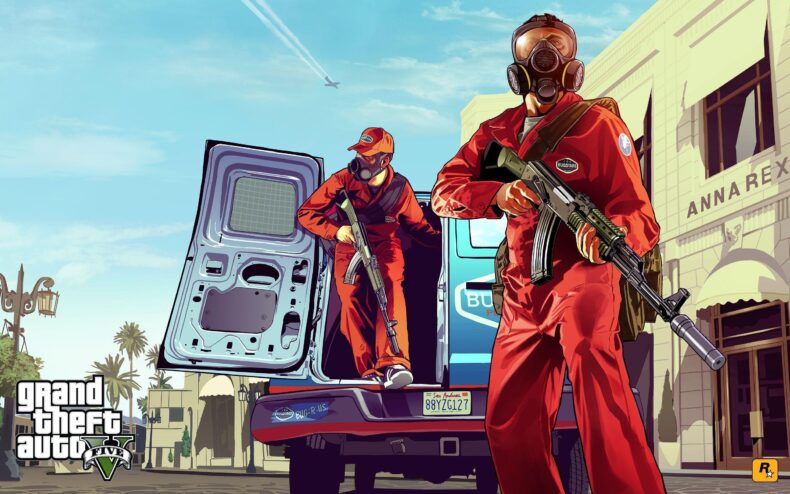 A heading like this was only a dream for many gamers but it seems that the possibility of GTA 5 to be played on mobile devices is coming to reality. If you are an android user you can actually go ahead and download "Cloudx" app to play the game on your phone as well.
GTA 5 is coming to Android phones thanks to Xbox Game Pass Ultimate. Based on that people can now stream GTA 5 on their android phone. Its still not available on IOS but I am sure it will become available on IOS soon too. This is a game changer as more and more games could be coming to android based on this decision by Microsoft.
This in turn could encourage PlayStation to throw in the same type of deal for the android / IOS users in the near future.
But with an update like that it would be hard to say how android users could cope up with console users as it would be difficult to keep up with the people playing on controllers.
Hits: 65

The Resident Evil series has been a fan favorite for over two decades, with its mixture of horror and action gameplay, iconic characters, and engaging storylines. With so many games in the series, it's easy to overlook some of the lesser-known [...]

Pakistan's digital economy is booming, but the lack of regulation in the industry has led to a rise in scams, frauds, and apparent mismanagement. The pandemic has led to more people seeking ways to make money, and traditional sellers have moved online, [...]

NCSoft has presented a new ambitious project called Project M at the State of Unreal 2023 event. This new game is a simulated reality project that is set to take the gaming world by storm. With stunning graphics and an innovative gameplay system, Project [...]