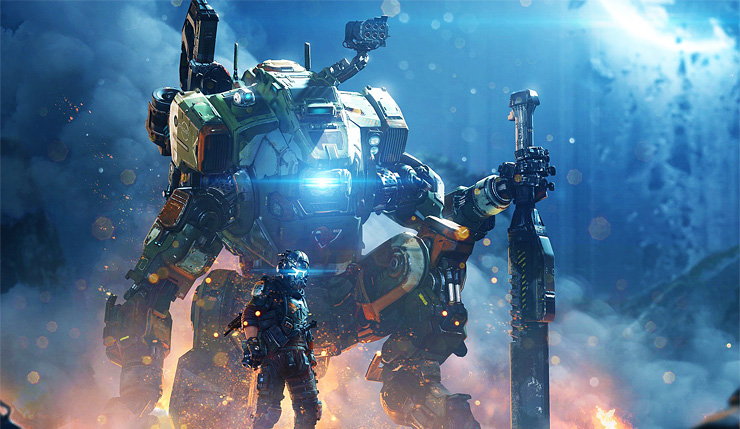 Titanfall players have been complaining about cheats and hackers in the lobbies for years and it has made it really difficult for players to keep up in the online community.
The problem with the servers were that they were very limited. Due to the lack of extensive servers and unpatched vulnerabilities servers could be overloaded quite easily. What this does is that people get normal disconnections during the online sessions and game crashes.
"This is an issue that has been present for years, with crashes as far back as 2019, and the cheaters rampaging around lobbies (changing names to make it appear as if it's an infestation, which drove away many players from the game) going back even further," Redshield, founder of the Titanfall community group TF Remnant Fleet, told Eurogamer.
So Respawn it looks like have taken a notice of all these issues and have recently tweeted this,
"We're aware of ongoing DDOS attacks affecting @Titanfallgame," "To the Titanfall community: Help is coming ASAP."
This tweet was a response to various tweets that Respawn was already getting from many disgruntled players who wanted some type of an answer or a reply from them in terms of a resolution to the problem.
Its quite a nice gesture from the company as this game is actually an old title and many companies would just abandon older projects but I would think company still sees a lot of value in the game and is looking forward to help the community.
Hits: 35

NVIDIA, a leading technology company renowned for its graphics processing units (GPUs), has unveiled a groundbreaking innovation that is set to revolutionize the gaming industry. On May 28, 2023, NVIDIA introduced the NVIDIA Avatar Cloud Engine (ACE) for [...]

Introduction: As technology has advanced over the years, so too have gaming mechanics. From the early days of pixelated graphics and simple controls, gaming has undergone significant transformations that have enhanced gameplay and immersion. In this [...]

As gaming enthusiasts, we invest a significant amount of time and money into our consoles, making it essential to take proper care of these prized possessions. While we often focus on keeping our games up to date and ensuring our controllers are in top [...]