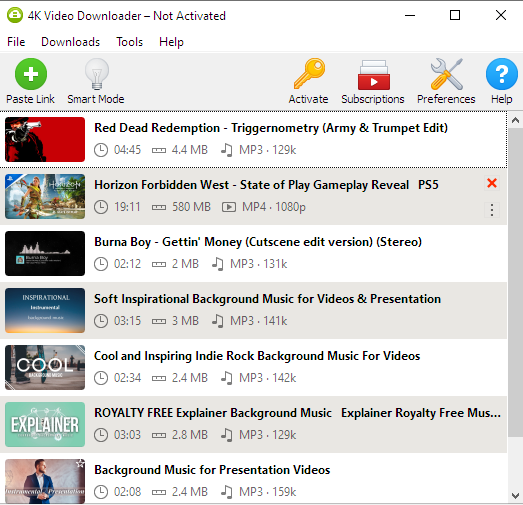 I would like to say that sometimes I need a back up of a video from popular video streaming platforms like YouTube. Its easy to download using the 4k Video Downloader. The software doesn't take a lot of time to load and makes it super easy to get your work down without any loss of time.
Since I upload many videos to YouTube sometimes I need a good copy of the same video and 4K Video Downloader is the easier solution to do that. As the YouTube standard download for your original videos does not really give you the best resolution of the video at times. So 4k Video Downloader makes it very easy to download the video in different formats.
At times you would require just the audio of the video. Even that is possible with the 4k video downloader as the software provides the opportunity to download audio of a video file in various formats as well.
A few of the unique features of the software are given below,
Unique Features:
Auto download videos from subscribed youtube channels.
Smart mode feature to auto-apply preferable settings to all future downloads.
Allows downloading 3D videos and 360°/virtual reality videos.
In-app proxy setup to bypass geo-restrictions.
Extract annotations and subtitles along with videos. Select from over 50 languages.
Get videos in 4K quality, in fact, up to 8K quality.
Download full playlists and channels from YouTube in one go.
Private YouTube content download.
Allows you to download age-restricted videos, your Watch Later and Liked playlists, and other private content.
Allows downloading embedded YouTube videos from any website.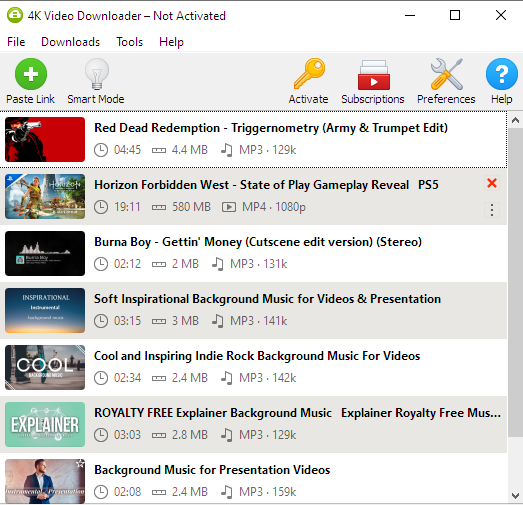 Hits: 68