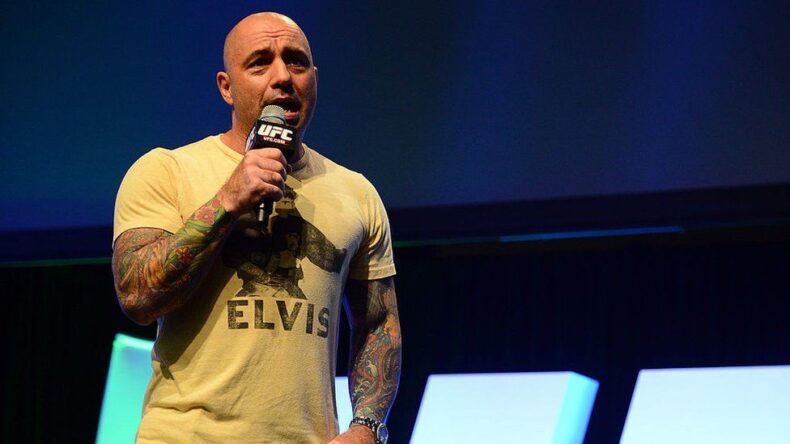 Joe Rogan recently talked about him not playing video games anymore and the reason why he does that is quite logical and pretty much understandable as well.
It has more to do with family life and pertaining to parenthood than anything else. What he meant to say was that he starts playing video games he really gets into that and can't stop playing. Its like an addiction that he can't get out of. So when he would be playing games all the times he won't be able to give more time to his family, children and other regular things he has to do.
"I can't have video games," said Rogan. "That, to me, is like protecting my children against wolves. It becomes this obsessive thing where it's like, I've got to protect the tribe. You get locked into these g*****n games because they're so exciting." "I wish I wasn't such a simpleton, because if I could f*****g just play for like one hour and stop. I can't because, at one hour, I start getting a better feel of where my cursor is going, when I'm moving the mouse around. I get a better understanding of strafe jumping and where to aim with my rail gun. Can't do it. I'm too dumb. I get too excited. I get too locked in." Source: https://comicbook.com/gaming/news/joe-rogan-podcast-spotify-video-games/
This is something that most people have to deal with in the mid life when they have a family and kids as well. So there has to be balance in the hours you give to gaming and the hours your give to the family. Then there is work as well. So normally this is hard to do if you want to be a consistent gamer. As most games these days would require you to stay online for many hours if you want to stay up to date with the game and grow as a player.
I myself find it hard to keep up with the gaming life at times. Mostly have to give up my sleep hours to keep up with the gaming.
Hits: 46
The Last Dose is the latest update of the Grand Theft Auto Online game, and it appears to have disappointed many players with its content. However, the Virtue car as a gift is something that players like u/No_Competition3637 believe is a sweet reward. The [...]

The discussion on the r/GodofWar subreddit regarding the invulnerability of the rope in the game brings to light an interesting psychological concept called suspension of disbelief. Suspension of disbelief is the willingness of a person to temporarily put [...]

Remember the days when Grand Theft Auto Online (GTAO) had ground fireworks? It has been a few years since players could enjoy them, but some users are reminiscing about the fun feature and wishing for their return. Reddit user Zeustah- posted on the [...]