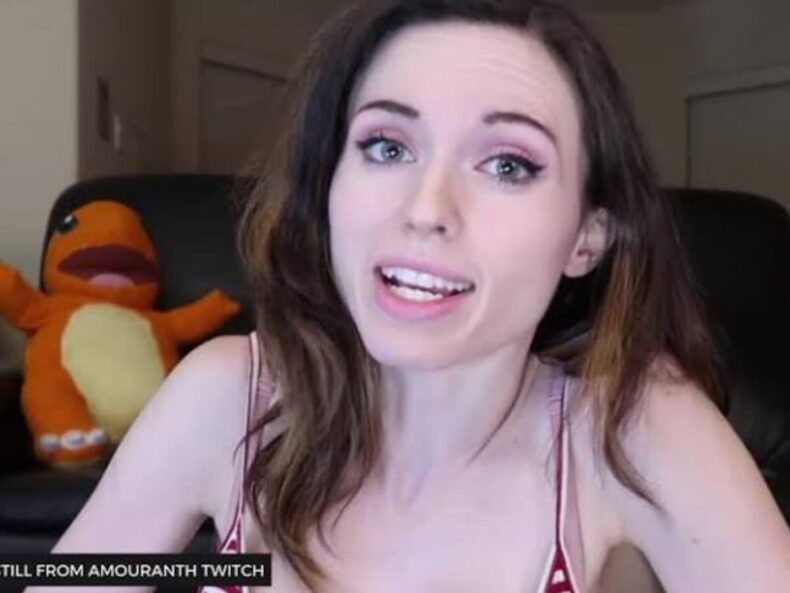 Amouranth a popular twitch streamer known for for cosplay and ASMR streams was banned from Twitch 3 days ago. The reasons were unclear as the stream herself didn't know what caused this new ban. This would be her fifth ban on Twitch but luckily for her fans she back now on Twitch as the ban was lifted after 3 days, 35 minutes and 36 seconds. Her channel as of now has been restored and she can be seen doing her daily streams as normal.
Amouranth also talked about how much she earns on Twitch as she was talking about the massive twitch leak showing the public many details about how much people actually make on Twitch. Which is an astounding amount. She also joked about that she would be going homeless if Twitch didn't let her get back on their platform again.
Her twitch bans in the past have happened for various reasons mostly because of the very suggestive ASMR streams that she used to do in the past. One of the incidents was caused by her wardrobe mishap that resulted in her getting a temporary ban on Twitch.
Normally such bans when they are resolved also bring in some extra traffic for the streamer. So as of now Amouranth is getting more than normal viewers on her channel because she is part of the news.
Hits: 31

There are a lot Twitch streamers who don't make it past the minimum payment threshold every month. So keeping that in mind as previously Twitch had a minimum payment threshold of $100 now they have it set to $50. They are expecting over 70K [...]