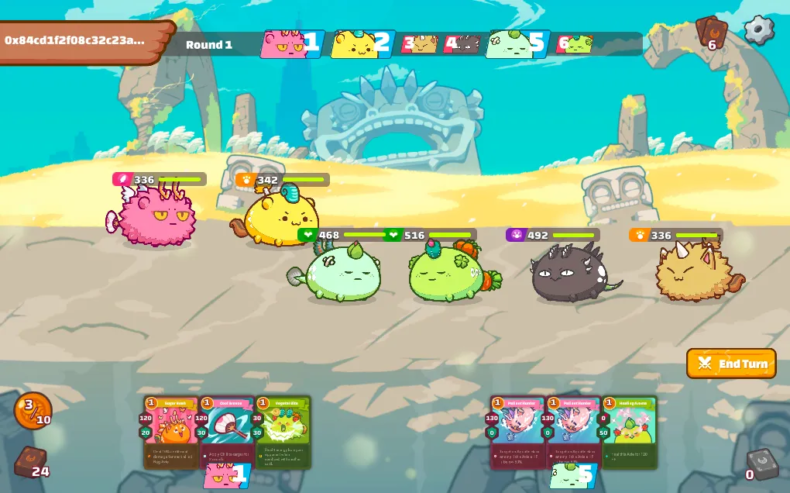 AXIE INFINITY, a blockchain-based game that allows users to own, trade, and battle digital creatures called Axies, made headlines this week when it was revealed that the game had been hacked for over $600 million. While the hack is certainly a major issue for the game's developers and investors, it appears that AXIE INFINITY's financial mess started long before the hack took place. Let's take a closer look at what led to this debacle.
For those unfamiliar with it, AXIE INFINITY is a game that combines the collectible creature aspect of Pokemon with the Ethereum blockchain. Players can buy, sell, and trade Axies using ETH, and they can also battle their creatures against one another in order to earn more ETH. In addition to these features, AXIE INFINITY also has a complex in-game economy, with various items and resources that can be bought and sold using ETH.
The problem seems to have started when AXIE INFINITY switched from a pay-to-play model to a free-to-play model earlier this year. The switch was meant to attract more players to the game, but it had the unintended consequence of devaluing Axies and other in-game assets. As a result, many players began selling their Axies and other items in order to cash out while they still could.
This mass sell-off led to a sharp decrease in the price of AXS, the game's native token. In addition, the price of ETH, which is used to buy and sell Axies, also fell sharply. This double-whammy caused the game's economy to collapse, and it appears that the hack was simply the final nail in the coffin.
At this point, it's unclear how AXIE INFINITY will recover from this setback. The game's developers are working on a plan to refund the victims of the hack, but it remains to be seen whether this will be enough to save the game. In the meantime, we'll be keeping a close eye on AXIE INFINITY and its many players to see how they weather this storm.
What do you think about AXIE?
Hits: 5

NVIDIA, a leading technology company renowned for its graphics processing units (GPUs), has unveiled a groundbreaking innovation that is set to revolutionize the gaming industry. On May 28, 2023, NVIDIA introduced the NVIDIA Avatar Cloud Engine (ACE) for [...]

Introduction: As technology has advanced over the years, so too have gaming mechanics. From the early days of pixelated graphics and simple controls, gaming has undergone significant transformations that have enhanced gameplay and immersion. In this [...]

As gaming enthusiasts, we invest a significant amount of time and money into our consoles, making it essential to take proper care of these prized possessions. While we often focus on keeping our games up to date and ensuring our controllers are in top [...]