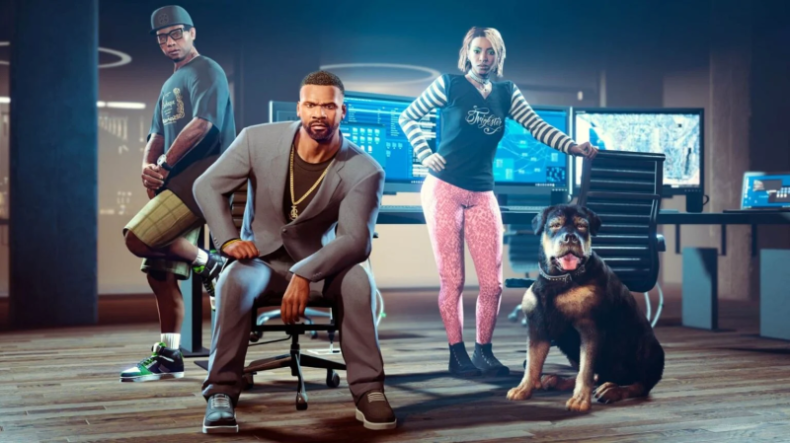 Happy Shawn Fonteno's Birthday! The actor who brought Franklin Clinton to life in Grand Theft Auto V is celebrating another year on this earth. In honor of Fonteno's birthday, we're taking a look back at his work on one of the most successful video games ever created.
Fonteno has been in the entertainment industry for over two decades, but it was his role as Franklin Clinton in GTA V that made him a household name. The game was an instant success when it was released in 2013, and Fonteno's performance was a big part of that.
In the years since GTA V came out, Fonteno has continued to work on other video games and television shows. But no matter what he does, he'll always be remembered as Franklin Clinton.
Happy birthday, Shawn Fonteno! Here's to many more years of success in the entertainment industry.
Do you have a favorite memory of Shawn Fonteno as Franklin Clinton in GTA V
Hits: 12

GTA$ and RP Events Event GTA$ RP Notes The Contract Finale 2x 2x Requires an Agency All Bike Races 3x 3x – Every Bullet Counts 3x 3x – MC Club Work 2x 2x Requires an MC Clubhouse Rewards Reward Requirement Notes Pirate Outfit Find seven [...]

In Game Bonus  NOVEMBER 25 – DECEMBER 1, 2021 GTA Online is always trying to offer something new to the audience in terms of discounts and bonuses. All the salient features this week are as follows: OVERTIME RUMBLE, TOP FUN, WELCOMING PARTY, AND [...]
A Rockstar Games representative may have recently incidentally released another game, which has normally grabbed the eye of GTA and Red Dead Redemption fans, however devotees of Rockstar Games' torpid IP, for example, Bully, Manhunt, and Max Payne. [...]