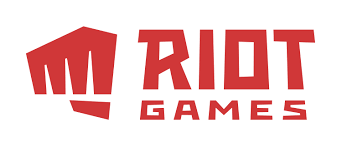 According to a recent report, Riot Games has lifted the mask mandate at its LA office and ended required testing for employees who haven't supplied proof of vaccination. This policy shift comes as Riot pushes for a transition back to office work from the fully remote model the company had adopted during the pandemic. As a Riot spokesperson pointed out to Waypoint, this is in accordance with local law—Los Angeles lifted its mask mandate back in March. While some employees may be relieved to return to the office and have the option to ditch their masks, others may feel uneasy about being in close proximity to unvaccinated people. It will be interesting to see how this decision plays out and whether other companies follow suit.
"In accordance with LA County health orders, Riot strongly encourages, but does not require, all individuals to wear a face covering while on Riot's property." The spokesperson told Waypoint. "That said, we know that some Rioters will feel more comfortable wearing masks, and we want our campus to be a place where people feel safe to take whatever precautions best fit their needs. We are encouraging Rioters to have open communication and to be empathetic and accommodating toward those colleagues who prefer masking up."
All the same, two current and one former Riot employee expressed skepticism and exasperation over the plan under condition of anonymity. According to these employees, who spoke on the condition of anonymity for fear of retaliation, the changes are too little, too late. Moreover, they said, the company's lack of transparency and its focus on optics over substance have eroded trust among employees.
The company's program for contact tracing entirely relies on self-reporting now that the required testing is being rolled back. Riot employees carry RFID tags which can be used to inform potentially exposed individuals, but that requires knowing who has tested positive in the first place. The program is further complicated by the fact that many people who work at Riot live in different states, which makes it difficult to coordinate contact tracing efforts. As a result, the program is not as effective as it could be. However, it is still a valuable tool that can help to prevent the spread of the virus.
Amidst the Covid-19 pandemic, many businesses have been forced to adapt in order to survive. For videogame company Activision-Blizzard, this has meant implementing a number of changes, including a relaxation of its attendance policy. However, this decision was met with backlash from employees, leading the company to temporarily reverse its decision. The amended policy now allows employees to take unlimited sick days, provided they have a doctor's note. While the company's initial decision may have caused some friction, it ultimately appears to have been motivated by a desire to protect the health and well-being of its employees.
Hits: 11

Epic Games has surprised everyone with the announcement of a Fall Out Boy concert in Fortnite. This is a unique opportunity for all the fans of the band to enjoy their music live in the game. Here's everything you need to know about the event, [...]

Command & Conquer: Tiberian Sun is a classic real-time strategy game released in 1999. Set in a futuristic world, players can choose to play as either the Global Defense Initiative (GDI) or the Brotherhood of Nod, two opposing factions vying for [...]

In recent years, the gaming industry has experienced tremendous growth and has become one of the most popular forms of entertainment worldwide. From casual gamers to professional esports players, gaming has come a long way since its inception. The rise of [...]