As part of Business Week, Rockstar is giving players of GTA Online a chance to earn Double Rewards on Special Vehicle Work, 3X GTA$ and RP on Extraction. In addition, they are also doubling Research speeds and giving 50% off Bunker Supplies. This is a great opportunity for players to get ahead in the Gunrunning business, so make sure to take advantage of it while you can!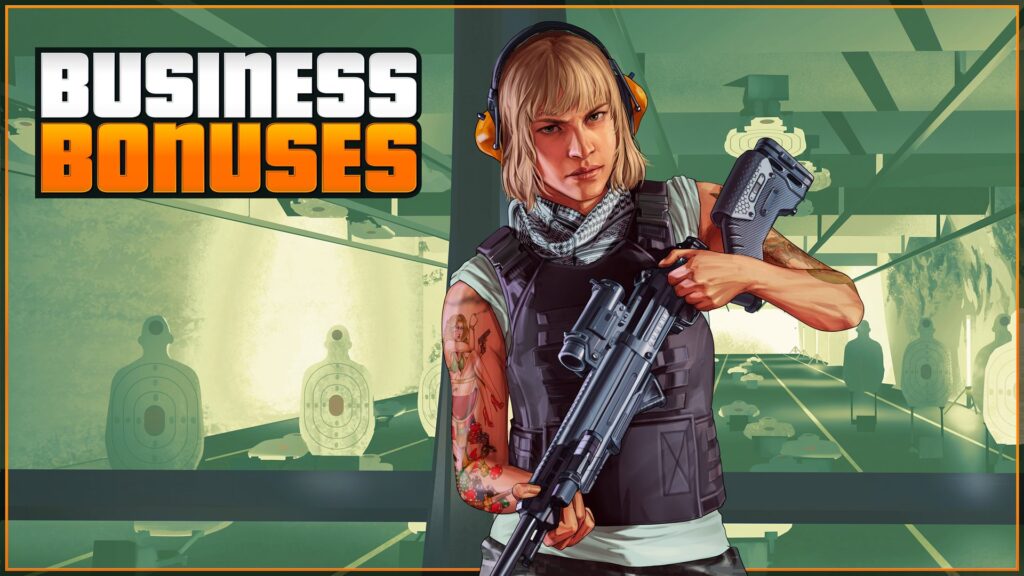 GTA Online is a constantly evolving online world with regular updates and special events. This week, Rockstar is giving players the chance to get ahead in the weapon trafficking business with double research speeds at all Bunkers. That means your staff will take half as much time as usual to complete research projects like weapons and vehicle mods. There's also 50% off Bunker Supplies to keep your research progressing. Whether you're just getting started in the business or you're looking to increase your supply, this is the perfect opportunity to get ahead of the competition. Log in now and take advantage of these great deals before they're gone.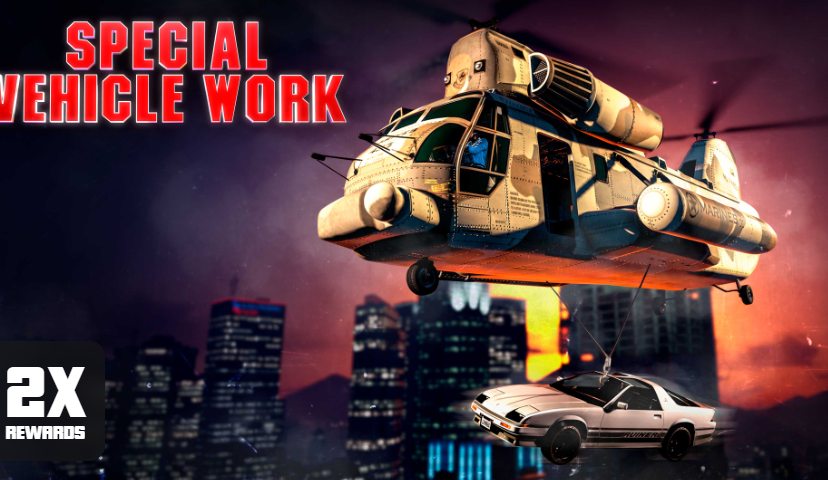 GTA Online is back with another round of special vehicle missions, offering double rewards for all players who complete them. This week's missions focus on specially modified vehicles, so get ready to put your skills to the test. As always, you can launch the missions from your Executive Office's computer, and you'll have the whole week to complete them. So get out there and earn those rewards!
Get the Black Hawk & Little Logo Tee
All players who jump into a GTA Online session this week will receive a Black Hawk & Little Logo Tee, free of charge.
In GTA Online, this week is all about business discounts. Motorcycle Club Business Supplies cost half as much to restock, and both Vehicle Warehouses and Special Cargo Warehouses are 30% off. If you're looking to get into the smuggling business, this is the perfect opportunity to do so. stock up on supplies and take advantage of the discounted prices. You'll be glad you did when your profitable business is up and running. Thanks, Rockstar, for making our dreams of being gta online moguls a reality!
Hits: 10

NVIDIA, a leading technology company renowned for its graphics processing units (GPUs), has unveiled a groundbreaking innovation that is set to revolutionize the gaming industry. On May 28, 2023, NVIDIA introduced the NVIDIA Avatar Cloud Engine (ACE) for [...]

Introduction: As technology has advanced over the years, so too have gaming mechanics. From the early days of pixelated graphics and simple controls, gaming has undergone significant transformations that have enhanced gameplay and immersion. In this [...]

As gaming enthusiasts, we invest a significant amount of time and money into our consoles, making it essential to take proper care of these prized possessions. While we often focus on keeping our games up to date and ensuring our controllers are in top [...]