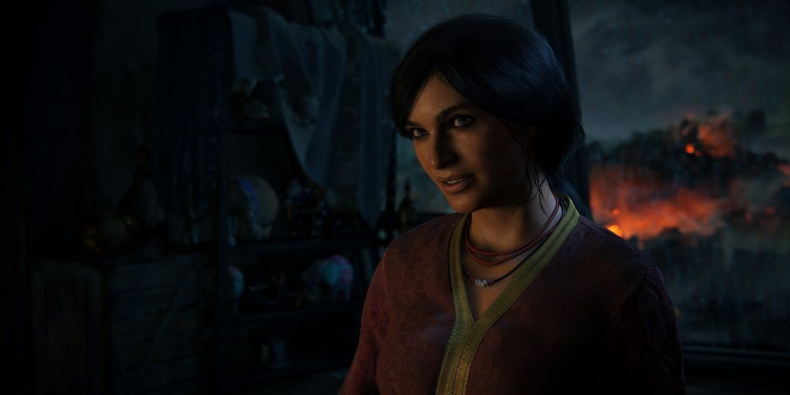 Games industry has a real catching up to do when it comes to South Asian Characters. Even in the main stream media when it comes to movies we still have some representation but games really do not consider giving South Asian Characters more space.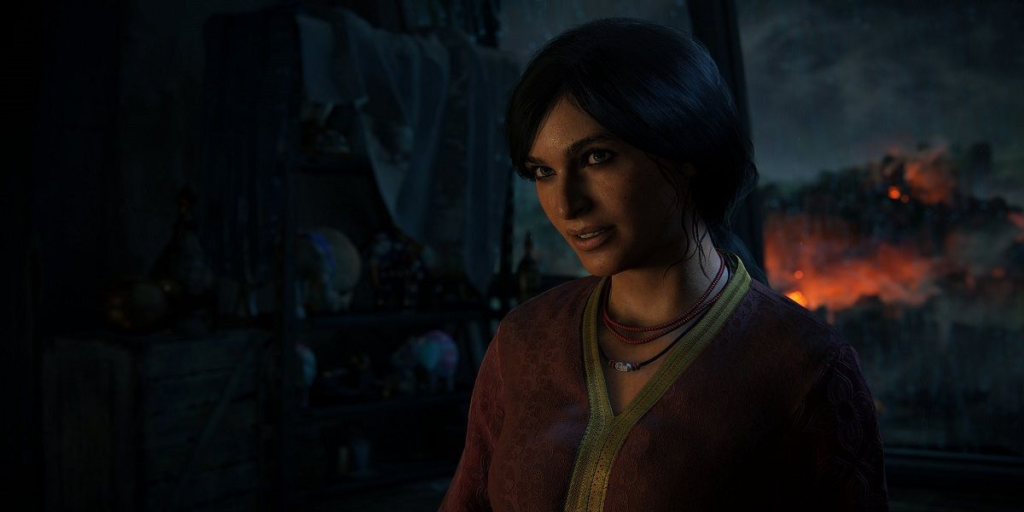 In the world of fiction, it is all too rare to find stories that center around brown characters. When they do appear, they are often relegated to the role of supporting character or sidekick. However, there are a few notable exceptions. In the Netflix original series Squid Game,Ali Abdul is a brown-skinned Muslim American character who is unapologetically himself. In the 2016 horror film Midnight Mass, Sheriff Hassan is a strong and reliable support for the main character. Even in the coming-of-age story Never Have I Ever–whose lead character is not brown–Devi Vishwakumar has become a relatable and beloved character for many young girls of color. These characters prove that there is a demand for stories that feature brown protagonists. Hopefully, this trend will continue in the future. Brown characters deserve to be front and center, not sidelined or ignored.
While it is important for media to represent characters that are relatable to its audience, it is also important to represent a diverse range of characters. The Green Knight is a shining example of how brown characters can be represented in a positive light. The video game industry is still struggled with representing brown characters in a positive light. There are a variety of angles that other mediums are exploring when it comes to South Asian representation, but video games have yet to catch up. It is time for the video game industry to start representing brown characters in a more positive light. Only then will the industry be able to appeal to a wider range of gamers.
South Asian term includes many and diverse experiences that leverage the people that have lived them in their creation are a way to achieve an authentic story that avoids generalizations and typecasting. However, purposeful representation of the subcontinent's vast array of cultures, religions, languages, and socioeconomic backgrounds can be a difficult task. When done well, though, it can offer a unique and vital perspective. When done poorly, it can essentialize and homogenize the complex reality of South Asia and its people. A balance must be found between these two extremes in order to create a respectful and accurate portrayal of this rich and diverse region.
Meghna Jayanth, narrative designer at Outerloop, believes that the indie game space is leading the charge in terms of South Asian representation. "The game I'm currently working on with Outerloop is specifically about the South Asian experience, and the protagonist is a young South Asian woman," said Jayanth. While there has been some progress in terms of increasing representation of South Asians in mainstream games, Jayanth believes that there is still a long way to go. "I think we need to see more games that address the experiences of people of color, women, LGBTQIA+ folks, and other marginalized communities," said Jayanth. "The indie space is uniquely positioned to tell these stories, and I hope to see more games that do so in the future." Jayanth's comments highlight the importance of increasing representation of underrepresented groups in games. As the industry continues to grow, it is crucial that developers create inclusive experiences that reflect the diverse world we live in.
Nadine Ross and Chloe Frazer from "The Lost Legacy" is a wonderful example of South Asian representation in games. Both women are strong, independent, and intelligent; they are also deeply flawed and complex characters. Their inclusion in the game is a step forward for inclusivity in the gaming industry, and I hope to see more positive representation of South Asians in future games. Ross and Frazer offer a refreshingly nuanced portrayal of South Asian women, and I hope their presence will help to change the way South Asians are represented in the gaming industry. Thank you for including them in your game.
Thirsty Suitors, a game developed by an all-South Asian team, is one of the few games that focuses on South Asian identity. The game centers on two women who are struggling to find love and acceptance in a world that often exoticizes and sexualizes South Asian women. While the game highlights some of the unique struggles faced by South Asians, it also includes themes and experiences that are relatable to many gamers without relying on clichéd perspectives. The game was developed by a small team of passionate developers from the South Asian diaspora who want to tell their stories and create environments that are representative of their cultures. The team is currently working on expanding the game to include more characters and storylines, as well as incorporating an entire team of South Asian developers. By doing so, they hope to create a more inclusive gaming environment for everyone.
Hits: 5

Epic Games has surprised everyone with the announcement of a Fall Out Boy concert in Fortnite. This is a unique opportunity for all the fans of the band to enjoy their music live in the game. Here's everything you need to know about the event, [...]

Command & Conquer: Tiberian Sun is a classic real-time strategy game released in 1999. Set in a futuristic world, players can choose to play as either the Global Defense Initiative (GDI) or the Brotherhood of Nod, two opposing factions vying for [...]

In recent years, the gaming industry has experienced tremendous growth and has become one of the most popular forms of entertainment worldwide. From casual gamers to professional esports players, gaming has come a long way since its inception. The rise of [...]