It's been a long time coming, but Paramount+'s Halo series has quickly become a "huge global hit," says CEO Bob Bakish on a Q1 earnings call Tuesday morning. According to an earnings press release, Halo has continued a run of successful content including 1883 and Star Trek: Picard. The new series, which is based on the popular video game franchise, debuted in February and has been a big success for the streaming service. In its first month, Halo was watched by more than two million people worldwide. "We are very excited about the early results for Halo," Bakish said on the call. "It's a great example of the kind of premium, must-have content that we're delivering on Paramount+." The success of Halo is just the latest example of how Paramount+ is quickly becoming a destination for high-quality original programming. With a slate of new and returning shows, the streaming service is quickly establishing itself as a top player in the streaming wars.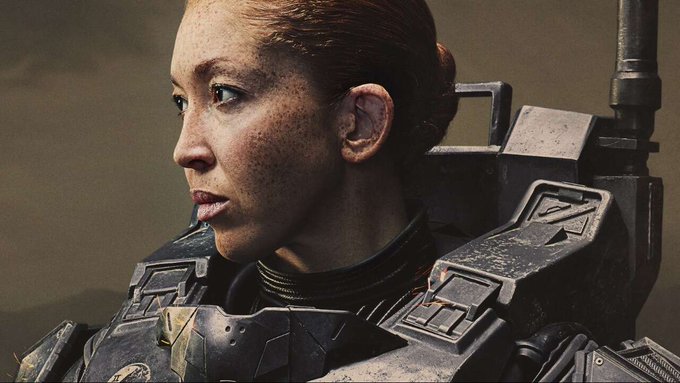 In a recent interview, Paramount+ president Bob Bakish spoke about the success of the streaming service's flagship show, Halo. He noted that the show's strong performance is evidence of the power and potential of Paramount's assets. It's worth noting that Paramount+ was already planning to produce a second season of Halo before the series even premiered. This foresight is indicative of the company's overall strategy for attracting and retaining subscribers. With a slate of high-quality original content, Paramount+ is poised for continued success in the streaming wars.
The Halo series is produced by Steven Spielberg's Amblin Television. It stars Pablo Schreiber, Natascha McElhone, Yerin Ha, Charlie Murphy, Jen Taylor, Shabana Azmi, Bokeem Woodbine, Kate Kennedy, Natasha Culzac, and Bentley Calu. The adaptation is co-written by Kyle Killen and Steven Kane. For Season 2 of the show, David Wiener is set as showrunner and executive producer–he'll be stepping in for Killen and Kane. From the looks of it, the team behind the Halo series is more than qualified to do the job. With Spielberg as producer and Wiener as showrunner, fans can expect only good things from the show. So far, the series has been met with positive reviews and high ratings; here's hoping that Season 2 will be just as successful.
Paramount+ is off to a strong start in 2021, with strong subscriber growth and increased revenue. The streaming service added 6.8 million subscribers last quarter, bringing its total to 40 million. Revenue also grew 148% to $585 million in Q1. This growth is due in part to the success of Paramount+'s exclusive content, which includes original programming like "The Good Fight" and "Yellowstone." The streaming service has also been helped by its ability to offer live sports, news, and other live programming from CBS. Paramount+ is quickly becoming a major player in the streaming wars, and it shows no signs of slowing down.
Hits: 4

The latest episode of Marvel's Ms. Marvel features a guest appearance by Pakistani actors Mehwish Hayat and Fawad Khan. The episode has been highly anticipated by fans, as it marks the first time the two have appeared on screen together. And they do [...]

In recent years, Disney has become increasingly dominant in the entertainment industry. Its animated films and live-action remakes have been box office juggernauts, and its theme parks are some of the most popular tourist destinations in the world. [...]

Art has always been a reflection of the world around us. From the Renaissance paintings that depicted biblical scenes to the modern-day blockbuster films that tackle social issues, art has a way of reflecting the zeitgeist of its time. This is especially [...]