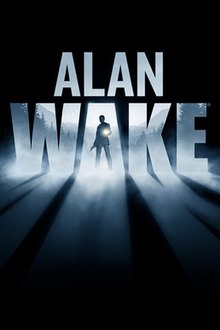 The 2010 cult classic Alan Wake is finally coming to the Nintendo Switch later this year. This remastered version of the game features updated visuals and audio, as well as new content that was cut from the original release. Many Switch users were hoping for a port of the Xbox 360 classic, and they will finally get their wish later this year. The remaster will also be available on other platforms, but the Switch version will be the only way to play it on the go. This is just one more reason why 2022 is shaping up to be a great year for the Switch, despite what some may say.
Alan Wake, the psychological thriller from Remedy Entertainment, is being remastered and released on the Nintendo Switch this fall. First released in 2010, the game follows Alan Wake, a writer who suffers from insomnia, as he tries to uncover the mystery of his wife's disappearance. The Switch version of the game will include the additional content that was released for the game's 2012 sequel, Alan Wake's American Nightmare. While no specific release date has been announced, Epic Games has said that the game will be available sometime this fall. The game will be a digital-only release, so those who prefer physical copies will have to wait for another release.
Entertainment. If you're looking for some amazing gaming content, then you should definitely check out "JauntyM" on YouTube. This channel offers a wide variety of gaming videos, from Let's Plays to walkthroughs, and is updated regularly with new content. In addition, the channel's creator is always happy to interact with subscribers and answer any questions they may have. So if you're looking for some great gaming entertainment, be sure to subscribe to "JauntyM" on YouTube. You won't be disappointed!
Hits: 0

The upcoming expansion for Cyberpunk 2077, titled Phantom Liberty, has been a topic of much anticipation and discussion among gamers. The expansion promises to add new storylines, missions, characters, skills, weapons, and even a brand-new area to explore [...]

NVIDIA, a leading technology company renowned for its graphics processing units (GPUs), has unveiled a groundbreaking innovation that is set to revolutionize the gaming industry. On May 28, 2023, NVIDIA introduced the NVIDIA Avatar Cloud Engine (ACE) for [...]

Introduction: As technology has advanced over the years, so too have gaming mechanics. From the early days of pixelated graphics and simple controls, gaming has undergone significant transformations that have enhanced gameplay and immersion. In this [...]