Remedy Entertainment is a studio that is certainly not afraid of taking on multiple projects at once. Not only is the team working on Alan Wake 2 with the intent to release the game next year, but it is also in the process of remaking both Max Payne and Max Payne 2. On top of that, the studio is also working on two new games that are associated with Control. While details are still sparse on these titles, we have now learned a bit more about how they are panning out.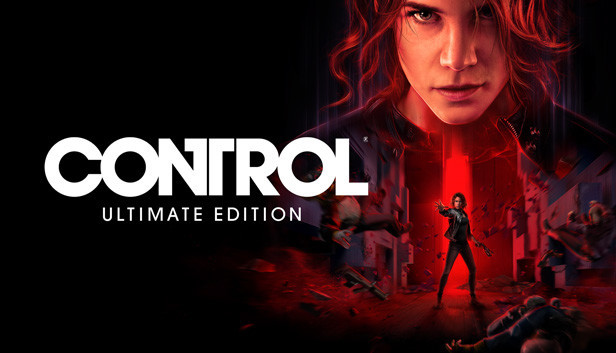 According to a recent blog post from Remedy, the team is currently working on a script for one of the new Control games. The post also mentions that the studio is "figuring out exciting new gameplay mechanics" for the other new Control game. So while we don't have much in terms of concrete details, it's good to know that progress is being made on these two titles.
It's certainly an exciting time to be a fan of Remedy Entertainment. With so many projects in the works, there is sure to be something for everyone to enjoy. We'll be keeping a close eye on all of these games as they continue to develop and can't wait to see what Remedy has in store for us
In its new write-up to investors, Remedy detailed the projects it currently has in the works. The studio talked more about the new games associated with Control, codenamed "Condor" and "Heron." While work on each is still in the early stages, Remedy is confident in the potential for both titles. "Condor" is a multiplayer spin-off of Control that is currently in development for consoles and PC. "Heron," on the other hand, is a single-player game that is being designed for next-generation hardware. Remedy didn't have much to say about either game at this point in time, but the studio made clear that work on each is still in the very early stages. With two new games in development, Remedy is poised to continue its streak of success in the years to come.
Remedy Entertainment, the game developer behind the hit title Control, has announced that they are working on two new games set in the same universe. Codename Condor is a spin-off game that is currently in the proof-of-concept stage, while Codename Heron is a bigger game that is still in the concept stage. Both games are being developed with the Northlight technology, which will allow for better graphics and gameplay. The team is also focusing on developing new tools and technologies that will be used in future Remedy games. No release date has been announced for either game, but fans of Control can rest assured that more adventures are on the way.
I'm definitely excited to hear that Remedy is working on new games set in the Control universe. The original game was one of my favorites of 2019, and I think the setting has a lot of potential for further exploration. I'm curious to see what kind of direction the studio takes with these new projects.
As far as when we can expect to see these games, that's hard to say. Remedy is known for taking its time with its projects, so I wouldn't expect anything too soon. But hopefully we'll get some more information on these new Control games sometime in the near future. Either way, I'm definitely looking forward to seeing what the studio comes up with next.
Hits: 4

NVIDIA, a leading technology company renowned for its graphics processing units (GPUs), has unveiled a groundbreaking innovation that is set to revolutionize the gaming industry. On May 28, 2023, NVIDIA introduced the NVIDIA Avatar Cloud Engine (ACE) for [...]

Introduction: As technology has advanced over the years, so too have gaming mechanics. From the early days of pixelated graphics and simple controls, gaming has undergone significant transformations that have enhanced gameplay and immersion. In this [...]

As gaming enthusiasts, we invest a significant amount of time and money into our consoles, making it essential to take proper care of these prized possessions. While we often focus on keeping our games up to date and ensuring our controllers are in top [...]