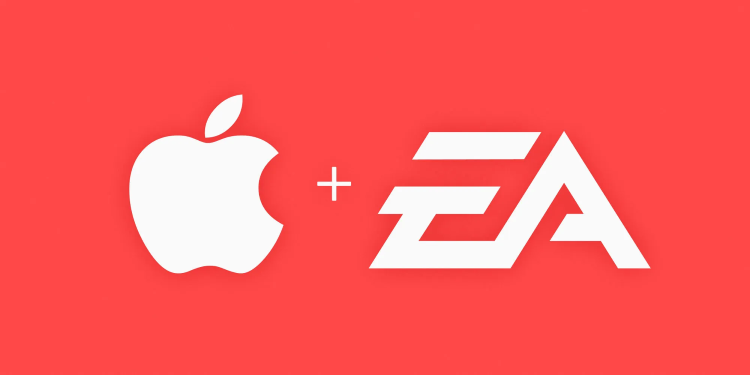 According to recent reports, video game publisher Electronic Arts (EA) is actively seeking a potential buyer or merger. While no specific names have been mentioned, it is rumored that Apple, Disney, and Amazon are all in talks with EA about a possible purchase. EA is one of the largest video game publishers in the world, with popular franchises such as FIFA, Madden NFL, The Sims, and Battlefield. A sale to any of these companies would be a major coup for EA, and would likely result in some significant changes to the video game industry as a whole. For now, it remains to be seen what will come of these talks, but it is certainly an interesting development to keep an eye on.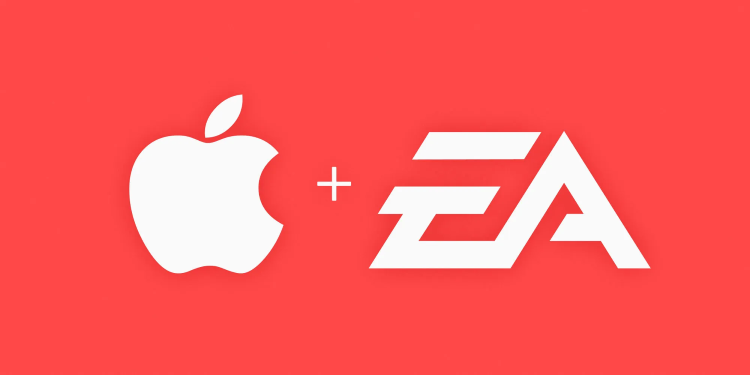 It looks like there could be another big shakeup in the world of video game publishing, as Electronic Arts is reportedly considering a merger or buyout. This comes after Microsoft's purchase of Activision Blizzard for $68 billion earlier this year, and Sony's purchase of Bungie (the studio behind Destiny) for $3.6 billion. According to industry analyst Michael Pachter, EA is hoping for a merger so that current CEO Andrew Wilson can remain at the helm of the combined company. However, with Sony and Microsoft both being much larger players in the market, it remains to be seen if EA will be able to find a willing partner. Either way, it's clear that the landscape of the video game industry is changing rapidly, and we'll have to wait and see what happens next.
Prior to 1982, Apple was merely a computer company with no gaming ventures. However, that all changed when Trip Hawkins left Apple to start EA. Since then, Apple has made several significant steps in the gaming industry. Most recently, they unveiled their gaming service called Apple Arcade. Through this service, users can play ad-free games on their iOS, macOS, and tvOS devices. By offering this gaming service, Apple has established themselves as a major player in the gaming industry. Consequently, EA's roots actually go back to Apple in a roundabout way.
There is no doubt that Apple and EA are two of the biggest names in the tech industry. Both companies are renowned for their innovative products and cutting-edge technology. So, if Apple were to acquire EA, it would definitely be big news. There are many reasons why this could be a good move for Apple. Firstly, EA is a leading developer of mobile games, and this would give Apple access to a wealth of new content. Secondly, EA also has a strong presence in the console gaming market, which would help Apple to expand its reach. Finally, EA is also known for its excellent customer service, which could help to improve Apple's reputation in this area. However, there are also some risks associated with this deal. Firstly, EA is a very large company, and it would be a challenge for Apple to integrate it into its existing operations. Secondly, there is always the possibility that the deal could fall through, which could damage Apple's share price. Overall, though, the potential benefits of an Apple-EA deal appear to outweigh the risks.
While it's impossible to know for sure what the future holds, it's possible that EA may need to seek out additional liquidity after their contract with FIFA ends. One of the primary sources of EA's revenue is its partnership with FIFA, which allows them to produce and sell officially licensed FIFA video games. However, that contract is set to expire in 2022, and it's unclear if it will be renewed. If it is not, EA will need to find another way to make up for the loss of income. One possibility is that they may need to take out a loan or sell some assets in order to stay afloat. Of course, this is all speculation at this point, and only time will tell what the future holds for EA.
It seems like EA is in a hurry to finalize a deal with Apple, so we'll probably hear more about it soon. However, I imagine that the relationship between Apple and EA is just "talks" for right now. I don't think they're close to signing any sort of agreement, but EA is probably eager to do so because it would be a huge coup for them. Apple is a very important partner for EA, and I imagine they're doing everything they can to make sure this relationship is a success.
Hits: 0

NVIDIA, a leading technology company renowned for its graphics processing units (GPUs), has unveiled a groundbreaking innovation that is set to revolutionize the gaming industry. On May 28, 2023, NVIDIA introduced the NVIDIA Avatar Cloud Engine (ACE) for [...]

Introduction: As technology has advanced over the years, so too have gaming mechanics. From the early days of pixelated graphics and simple controls, gaming has undergone significant transformations that have enhanced gameplay and immersion. In this [...]

As gaming enthusiasts, we invest a significant amount of time and money into our consoles, making it essential to take proper care of these prized possessions. While we often focus on keeping our games up to date and ensuring our controllers are in top [...]