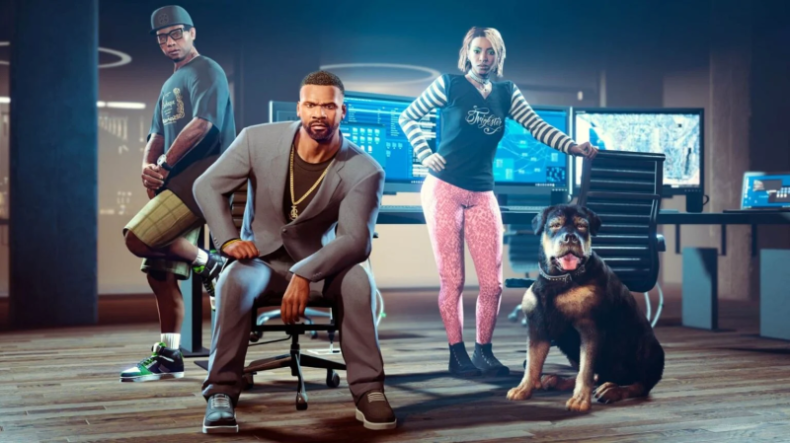 Take-Two and Zynga have merged in what, for the moment, is the biggest corporate deal in gaming history. The stockholders of each company approved all proposals last Thursday, and shares of Zynga ceased trading after market close on Friday. Yesterday Zynga shareholders received $3.50 and 0.0406 Take-Two shares for every share in Zynga, adding up to an enormous $12.7 billion, and the deal is done. This is a momentous event not just for these two companies, but for the entire gaming industry. For years, Take-Two has been one of the most successful publishers in the business, with hits like Grand Theft Auto and Red Dead Redemption under its belt. Zynga, on the other hand, revolutionized casual gaming with its social media games like Farmville and Words With Friends. The two companies are now poised to become an unstoppable force in the world of gaming. Only time will tell what this new supercompany will be able to achieve.
The money involved is eye-watering, though so are the brands involved. Take-Two's most famous asset is the Grand Theft Auto franchise, but it also owns the likes of NBA2K, the WWE games, BioShock, Borderlands, and Civilisation. Zynga is probably still best-known for Farmville and Words with Friends but has a huge slate of successful mobile titles including Golf Rival, the CSR Racing series, and a raft of casino-type games. What would a Take-Two/Zynga merger mean for the games industry? It's hard to say. On the one hand, it would create a powerhouse publisher with some of the most popular franchises in gaming. On the other hand, it could lead to significant redundancies and consolidation within the companies, which could have a negative impact on the overall quality of their output. Only time will tell if this merger is a good thing or not.
On its face this is a merger that makes a lot of sense: Take-Two's great at the 'big' stuff and Zynga's raking it in hand-over-fist in the ever-growing mobile space. Take-Two chairman and CEO Strauss Zelnick is of course cock-a-hoop that the deal's gone through. The Zeldas, GtAs and Red Deads of this world take years and cost gazillions to make, so by adding Zynga's quick-to-market library – not to mention its social gaming nous – to its stable, Take-Two suddenly looks a whole lot more appealing to Wall Street. And as for Zynga, well, it now has access to some of the most valuable IP in gaming history. It'll be fascinating to see how this one plays out. With any luck, we won't have to wait too long to find out.
It was with great excitement that Take-Two Interactive Software, Inc. (NASDAQ:TTWO) today announced the completion of its combination with Zynga Inc. (Nasdaq:ZNGA). Take-Two is one of the world's leading developers and publishers of video games, and the acquisition of Zynga will greatly increase its presence in mobile gaming, the fastest-growing segment in the industry. Take-Two CEO Strauss Zelnick said in the company's announcement that the combination is a pivotal step to increasing Net Bookings from mobile, while also providing cost synergies and revenue opportunities. The acquisition brings together Take-Two's exceptional talent, exciting pipelines of games, and industry-leading technologies and capabilities with Zynga's strong portfolio of mobile games. With this combination, Take-Two will be able to take its portfolio to another level of creativity, innovation, and quality.
It's hard to wrap one's head around just how much money $12.7 billion is. It's even harder to believe that this sum of money may not be the biggest acquisition in the gaming industry for very long. Microsoft is currently in the process of acquiring Activision Blizzard for a whopping $68.7 billion. While the deal still faces some regulatory hurdles, it is widely expected to eventually go through. If it does, it will easily dwarf the previous record for the biggest gaming acquisition. This just goes to show how rapidly the gaming industry is growing and how much money is now flowing into it. Who knows what kind of deals we'll see in the future? One thing is for sure, though: they're sure to be bigger and more expensive than anything we've seen before.
Hits: 8

NVIDIA, a leading technology company renowned for its graphics processing units (GPUs), has unveiled a groundbreaking innovation that is set to revolutionize the gaming industry. On May 28, 2023, NVIDIA introduced the NVIDIA Avatar Cloud Engine (ACE) for [...]

Introduction: As technology has advanced over the years, so too have gaming mechanics. From the early days of pixelated graphics and simple controls, gaming has undergone significant transformations that have enhanced gameplay and immersion. In this [...]

As gaming enthusiasts, we invest a significant amount of time and money into our consoles, making it essential to take proper care of these prized possessions. While we often focus on keeping our games up to date and ensuring our controllers are in top [...]