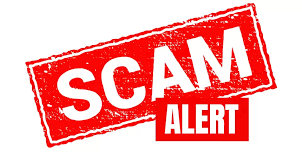 In recent months, a new type of scam has been making the rounds in Pakistan's gaming market. Sellers set up shop, offering discounts on consoles and computer hardware if customers pre-order from them. Once a few orders have been filled at below-market prices, word spreads and more people jump in to order. Then the seller collected the money and disappears. This scam has become increasingly common as the popularity of gaming grows in Pakistan. gamers are advised to be cautious when dealing with new sellers, and to only purchase from reputable dealers. With a little vigilance, it is possible to avoid becoming a victim of this scam.

As suspected ZipTech and Absolute Tech were together in this.The whole scam of both parties is no less than minimum of 145+ Crore.Both has fled the country.
𝐀 𝐥𝐢𝐭𝐭𝐥𝐞 𝐬𝐨𝐦𝐞𝐭𝐡𝐢𝐧𝐠 𝐚𝐛𝐨𝐮𝐭 𝐀𝐛𝐬𝐨𝐥𝐮𝐭𝐞 𝐓𝐞𝐜𝐡: The owner Fazal Elahi Dittu used to deal in Apple products since 2-3 years.Has a shop in Sassi Arcade Karachi.He opened preorders of Iphones and Mac back when iphone 13 was announced.
If the market rate was at 220+,He opened the preorders at 180k and ALOT of dealers and consumers ordered through him.Some dealers alone paid him 6-7 crores.The initial delivery time was 2-3 weeks to a month.Upon arrival of delivery time he gave the same exuses which @ziptech did,Supply-chain issues and asking for more time.
Fast forward one day everyone woke up
And noticed All his contact numbers are off and he's nowhere to be found.From whatsapp to telegram all totally off.People got panicked and started posting on Groups.They were many with same situation.
They all approached his father,His father showed them a stamp-paper saying we disowned him 2 years ago when he did a scam of same nature.2 years ago we paid all his debts and disowned him,After that we've no link to him.All hope of people GONE.
The amount of Absolute tech is = 40-60 crore.
𝐀 𝐥𝐢𝐭𝐭𝐥𝐞 𝐬𝐨𝐦𝐞𝐭𝐡𝐢𝐧𝐠 𝐚𝐛𝐨𝐮𝐭 𝐙𝐢𝐩𝐭𝐞𝐜𝐡 : The owner Muhammad Hasaan aka Major zippy was a mediocre normal Pakistani with a normal job which pays 35-40k monthly and on side was known for Carding and playing/streaming fortnite.He came with a genius plan of preorders
Started slowly with baby steps
Started dropshipping and making pc builds,But that wasn't fulfilling his hunger he wanted something big.There comes the RTX 3000 series/PS5 and soon after launching they were scalped at very high prices.
He availed this opportunity and opened preorders at the prices close to MSRP claiming I'm buying directly from the vendors.
Ps5 = 100k
3070 = 100k and so on..
Now some consumers were happy and felt some help from Allah has been granted to them,An angel has came into their life in the name of zippy.They ordered and referred him to literally everyone they know.And he delivered too.
For a year his scheme was successful because he had funds,He used to open new batches and from that money used to fulfill older batches.And in along the way of 3-4 months preorder time someone is creating a problem for him He'll just pay him the money back plus some compensation to keep his mouth shut.
This scheme was successful until his greed increased.From 2021 august and later on all the orders he opened were in huge quantity because he wanted all the money he can get his hands on.The rest of story is already mentioned clearly in my previous posts.
The money ziptech did a scam of – 25-50 crore.
𝐇𝐨𝐰 𝐙𝐢𝐩𝐭𝐞𝐜𝐡 𝐚𝐧𝐝 𝐀𝐛𝐬𝐨𝐥𝐮𝐭𝐞 𝐭𝐞𝐜𝐡 𝐢𝐬 𝐜𝐨𝐧𝐧𝐞𝐜𝐭𝐞𝐝:During these 2 years when zippy was on his peakAbsolute tech was taking bulk orders of PS5 aswell and was asking his customers to send the payment directly into Ziptech's account,A guy named H sent 6 crore and 50 thousand directly into ziptechs MeezanBank account upon dictation of Absolute Tech.Another guy named J sent 2 crore 30 thousand to ziptechs account upon Absolute techs dictation. (I can't disclose the names and show you the SS because these cases are ongoing in Sindh High Court as we speak and the alleged victims has refrained me)
𝐖𝐡𝐲 𝐓𝐮𝐫𝐤𝐞𝐲 𝐚𝐧𝐝 𝐧𝐨𝐭 𝐃𝐮𝐛𝐚𝐢?: As mostly already know ziptech is already in turkey with his wife since 15 days and are planning immigration to some other country (I'll get back to this below)
As told by a reputable seller and one of the most oldest seller Zippy was deported from UAE due to selling of Narcotics,Alcohol illegally.
Hence the next safest route was Turkey.
Mr.Grizzly and his family has already Filed for Uk immigration and paid 1000£ fees aswell.Both parties Ziptech and Absolute tech have invested heavily in turkey because to apply for Uk immigration you need to have something to show.
𝐀 𝐦𝐞𝐬𝐬𝐚𝐠𝐞 𝐟𝐨𝐫 𝐭𝐡𝐞 𝐯𝐢𝐜𝐭𝐢𝐦𝐬 : Your money is already laundered abroad and has 0% chances of recovery,You literally stabbed yourselves in the heart.The NAB,FIA or even Scotland yard won't be able to help you now.The best you can do is create some awareness and stop this from happening again.Pray 20 nafls and move on with your life.
https://www.facebook.com/groups/PKPS4XBOXGAMING/permalink/1448278288925509/
Hits: 11

NVIDIA, a leading technology company renowned for its graphics processing units (GPUs), has unveiled a groundbreaking innovation that is set to revolutionize the gaming industry. On May 28, 2023, NVIDIA introduced the NVIDIA Avatar Cloud Engine (ACE) for [...]

Introduction: As technology has advanced over the years, so too have gaming mechanics. From the early days of pixelated graphics and simple controls, gaming has undergone significant transformations that have enhanced gameplay and immersion. In this [...]

As gaming enthusiasts, we invest a significant amount of time and money into our consoles, making it essential to take proper care of these prized possessions. While we often focus on keeping our games up to date and ensuring our controllers are in top [...]