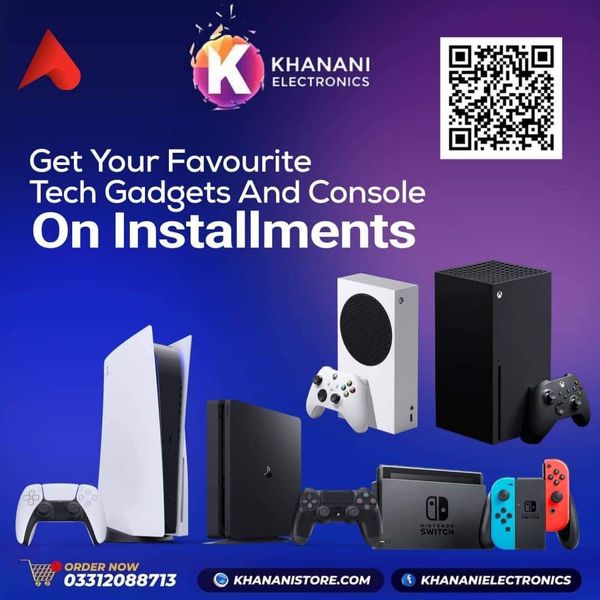 Khanani Electronics and another store Venture Games have teamed up with Bank Alfalah to bring you your favorite consoles, gadgets, games and more on easy monthly installments with 0% markup. With this collaboration, you can now enjoy your favorite electronic products and devices without having to worry about the high overall cost. All you need is an Alfalah Credit Card to avail this fantastic offer. So what are you waiting for? Get your hands on the latest and greatest products from Khanani Electronics today!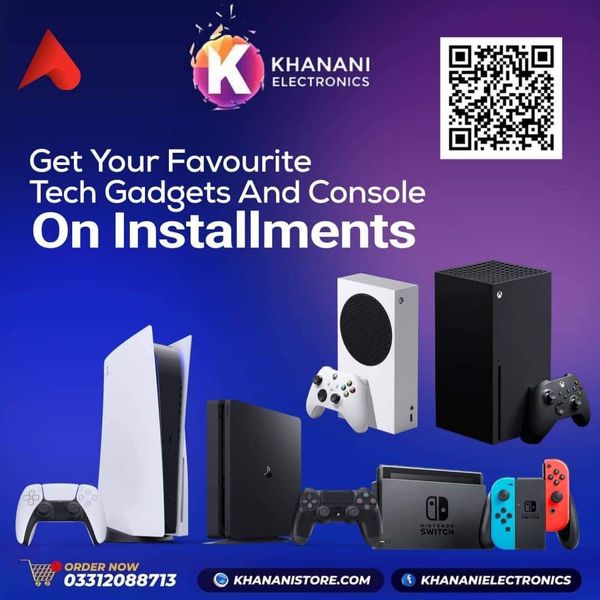 One way that gamers can get their favorite consoles without having to pay all the charges upfront is by getting high priced consoles via bank loans. This can be a great option for gamers who may not have the funds available to pay for the console outright. By taking out a loan, gamers can spread the cost of the console over time, making it more manageable. Additionally, banks typically offer competitive interest rates on loans, so gamers can save money on financing charges. However, it is important to note that taking out a loan will add to the overall cost of the console, so gamers should be sure to factor in the interest charges when budgeting for their purchase.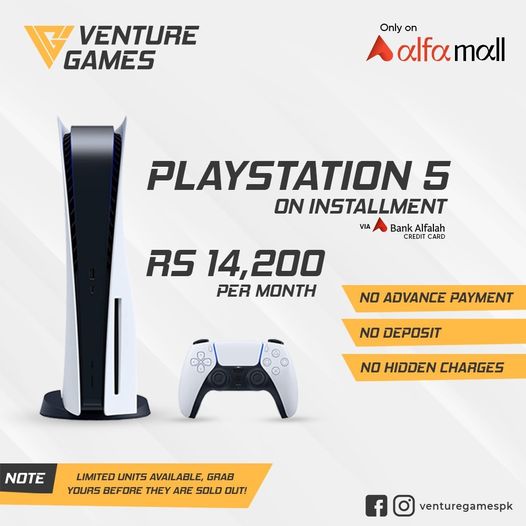 re-orders ka karein Endgame! Get your PlayStation 5 now easily on monthly installments of 14,200/month!Click the link below to order now:https://alfamall.com/playstation-5-uae-jumbo-edition.html Play Beyond!
Rebel Tech another store follows the same trend with this promotion:
Get your Apple MacBook Air on easy monthly installments, for as low as 17,500/month!Only on Bank Alfalah Credit Cards!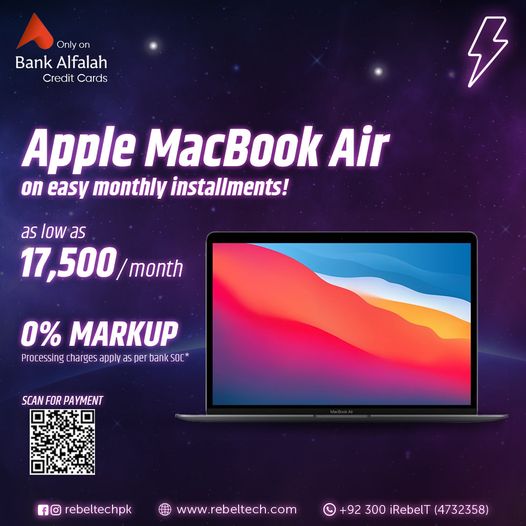 It's great to see that video game stores in Pakistan are starting to offer consoles on installments. This is a very good strategy and I believe it will start a new trend in gaming in Pakistan. More stores will follow this lead and offer consoles on installments, making it more accessible for everyone. This is especially important because gaming is a great way to relieve stress, connect with friends, and have fun. By making consoles more accessible, we can make sure that more people can enjoy these benefits. I'm really excited to see this trend start in Pakistan and I can't wait to see where it goes!
Hits: 5

Attention all GTA Online players! A new car is now available for purchase, and it's sure to turn heads on the streets of Los Santos. The Weeny Issi Rally is an undersized but thoroughly capable SUV that is perfect for those looking for a unique and [...]

Are you looking to make some extra cash in GTA Online? Look no further than the Taxi Job Tips event happening this week. As a determined cabbie, players can earn double GTA$ for safely ferrying clients to their destinations. Not only that, but players [...]
GTA Online, the popular online multiplayer game developed by Rockstar Games, has been hit with a major exploit that is affecting players on PC. Reports have surfaced of users having their accounts corrupted or blocked, as well as stats being removed and [...]