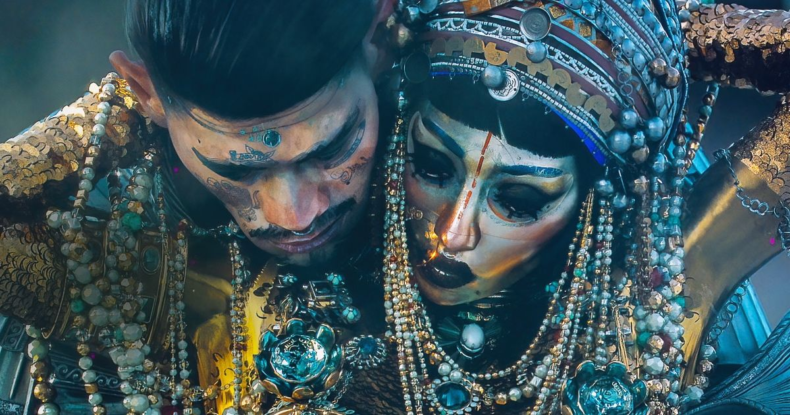 Love, Death and Robots is a groundbreaking new animated series thatPush has been lauded for its innovative visuals and provocative storytelling. The 'Jibaro' episode from the third season is one of the most astonishing pieces of animation in recent memory, a true masterpiece that pushes the boundaries of the medium. Featuring some of the most beautiful and grotesque images ever seen in an animated show, 'Jibaro' is an unforgettable journey into a dark and twisted world. It's an essential watch for any fan of animation, and a perfect example of what this medium is capable of.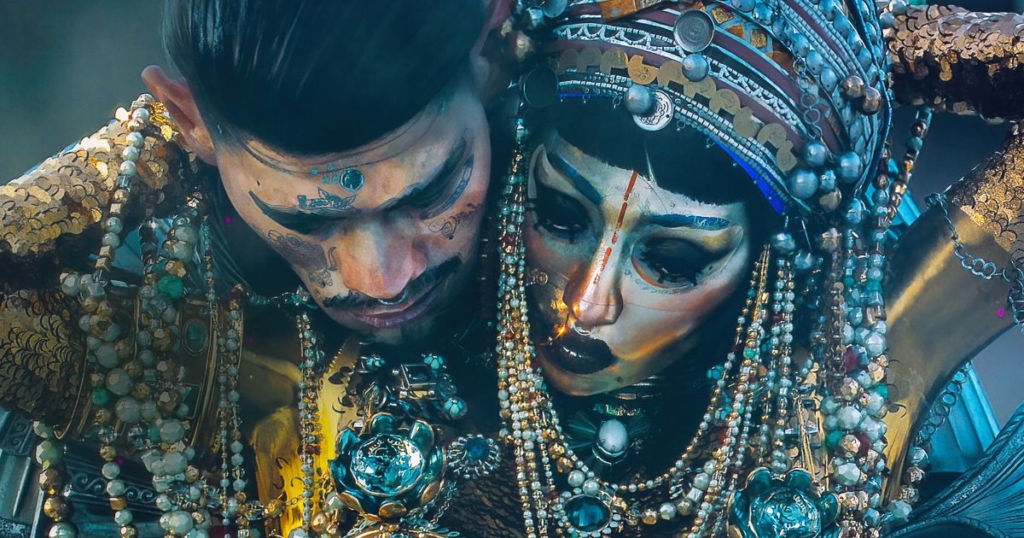 Love, Death, and Robots is a show like no other. It is an omnibus series that adaptation of 18 short stories by 8 different directors. What's more, it has a unique animation style for each episode that matches the story being told. The result is a visually stunning and endlessly entertaining show that feels like nothing else on television. It's no wonder that the show has been met with critical acclaim and has become one of Netflix's most popular original series. Love, Death, and Robots is proof that Netflix is a network to be reckoned with, and it's clear that the company has a bright future in the world of television.
Hollywood has long underestimated the potential of animation. For too long, animation has been seen as a genre that is only suitable for children. However, this anthology series has shown that animation can be just as beautiful, meaningful, and experimental as any live-action film. While some episodes fall a bit short, others are truly cinematic masterpieces. This series has hit a message home that animation should be elevated, not diminished by Hollywood. It is time for animation to be seen as a true art form, and not just as children's entertainment. With its stylish visuals and mature storytelling, this series has set a new standard for what animated films can achieve.
Episode 9 of season 3, Jibaro, without a doubt joins the list of the best episodes of the show. The deaf knight and the mysterious siren intertwine in a deadly dance. Fatal obsession, full of blood, death, and treasure, from the brilliant Spanish filmmaker Albert Mielgo, who returned after directing an episode in season one. The Witness has received universal acclaim and has earned him an Emmy, but his new thought-provoking sensory marvel is even more ambitious, competing with some of the greatest animated movies for adults. Jibaro is a dark and violent fairy tale, but it's also visually stunning, with sweeping shots of rolling hills covered in mist and eerie forests lit by a full moon. Mielgo's use of color is particularly striking; the muted palette creates a sense of dread, while pops of red underscore the bloodshed. It's a masterful work of animation that's both beautiful and unsettling.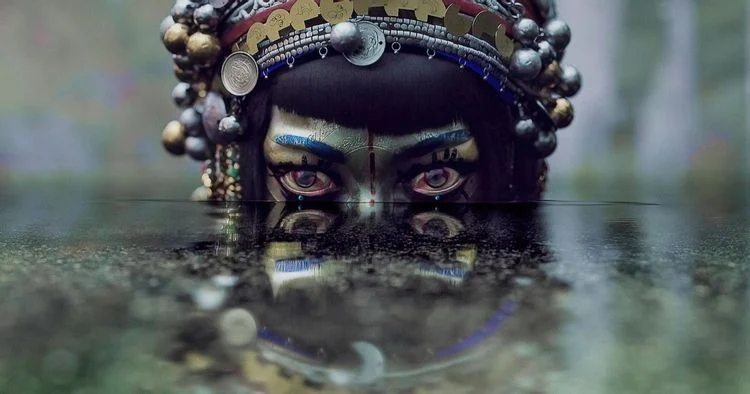 What does the story means in Jibaro
Jibaro is a fairy tale about a siren and a deaf knight, resistant to her deadly call. The story follows the knight as he journeys through the jungle, encountering danger and magic along the way. While the knight is the protagonist of the story, the siren is the true villain. She uses her voice to lure men to their doom, and she represents the dark side of Spanish colonization. The story ends with the knight defeating the siren, but it is unclear whether he has truly won or whether she will continue to haunt his dreams. Jibaro is a dark and atmospheric fairy tale that offers a new perspective on Spanish colonization.
The setting of the poem indicates that the conquistadors are traveling through the dense and dangerous woods of Central America. They eventually meet up with missionaries, but all of them are quickly entranced by the siren call of the Eldorado. In this interpretation, the knight represents Europe, which is deaf to the cries and screams of its victims. The siren is clad in gold and jewels, but the value of these treasures is 'lost' on her. She is the enigmatic Eldorado, tales of which bring many conquistadors to their demise. Her curiosity and love cause her to approach the knight, but this ultimately leads to her downfall. The defeat of the Eldorado represents the loss of innocence and hope, as well as the destruction of a beautiful and unique culture.
The impossibility of the union between the knight and the siren is shown through their kiss. Her sharp teeth and sequined lips hurt the knight, and then he slashes her coin-encrusted bodice, tears her gold chains, and rips off her mask. Not only is the siren magical here, but the forest too. The knight wanders in a loop, unable to escape, as the waters carry the siren's naked body back to her safe place, the heart-shaped lake. It is when the knight has taken everything that he wanted from her and almost rid her of her magic that waters full of her blood surround him, and she disappears into the Forest once again.
Jibaro is a chaotic and cryptic short film that relies on no dialogue, narration, or wordplay. This film has sparked countless discussions among viewers, with Reddit threads and articles titled Jibaro Explained. All of these theories and attempts to decipher the meaning of the film show that it has managed to capture human hearts and stay with viewers for a long time. This means that the story has roused imagination and left viewers feeling uncomfortable, as Mielgo intended.
Hits: 21

Its as if the last game that we had from Witcher series was Witcher 3 and now Henry Cavill is leaving the season after filming the season 3. Liam Hemsworth will be the next Geralt starting Season 4. Its going to be odd to see a new actor and a new face [...]

Squid Game has taken the internet by a storm. The season launched on September 17th. The concept is something that isn't really new but it has been done on a much larger scale this time. When I started watching the season the first thing that came [...]