The PlayStation State of Play presentation for June 3 was packed with announcements and trailers for upcoming PS5 and PSVR 2 games. Resident Evil Village was one of the most anticipated reveals, and the trailer did not disappoint. The game looks to be a return to form for the franchise, with horror elements that are sure to send chills down players' spines. Another big announcement was the return of Ratchet & Clank, which is being developed exclusively for the PS5. The game will feature updated visuals and gameplay, as well as a new story that expands on the lore of the series. Lastly, Sony surprised everyone with the announcement that Horizon: Zero Dawn is coming to PC this summer. This is a huge get for PC gamers, as Horizon is one of the best games to come out in recent years. All in all, it was an exciting 30 minutes for PlayStation fans, and we can't wait to see what else Sony has in store for us in the future.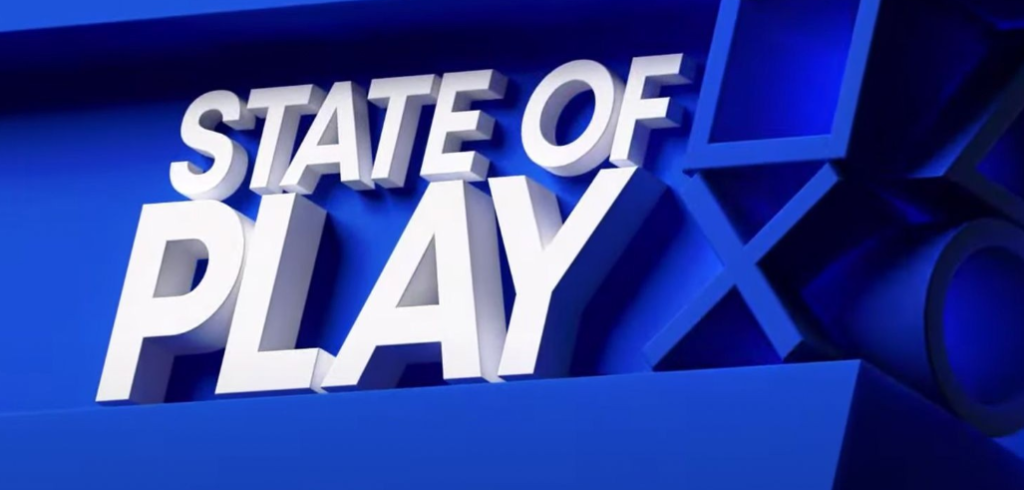 Resident Evil 4 Remake
Do you remember the first time you played Resident Evil 4? The sense of unease that crept up on you as you explored the abandoned village, the heart-pounding panic as you were swarmed by a horde of frenzied zombies, the sheer relief when you finally made it to safety? It's a game that has truly stood the test of time, and there's no doubt that its influence can be felt in countless other titles. Now, Capcom is giving fans the chance to experience this classic all over again with an updated version for PlayStation 5. While the basic story will remain unchanged, some elements will be updated to reflect current trends in gaming. For example, the player character will now be able to use modern weapons such as assault rifles and submachine guns. In addition, the game will take advantage of the PS5's cutting-edge technology to deliver an even more immersive and terrifying experience. Whether you're a longtime fan or someone who's never played the original, this is one remake that you won't want to miss.
Horizon Call Of The Mountain
PlayStation VR 2's next exclusive, Horizon Call of the Mountain, will star Ryas, a former Shadow Carja warrior on a mission to discover the truth behind a "grave new threat." In the game, you'll use a bow to take down robotic dinosaur enemies and access a climbing pick to scale extremely dangerous mountains. You'll also be able to use the PlayStation VR 2 controller for more immersive gameplay. The main game also comes with a mode called River Ride, meant to introduce newcomers to PSVR 2. With its exciting gameplay and cutting-edge graphics, Horizon Call of the Mountain is sure to be a hit with PlayStation VR 2 fans.
Spider Man PC
When it comes to superheroes, there are few that are as popular as Spider-Man. First appearing in comic books in 1962, the wall-crawling hero has since been featured in countless movies, TV shows, and video games. Now, PC gamers will finally have a chance to experience one of the most celebrated Spider-Man games of all time with the release of Spider-Man Remastered. Developed by Sony's newly acquired studio Nixxes, the game features the main story and The City That Never Sleeps expansion, and it'll hit PC on August 12. The standalone follow-up Spider-Man: Miles Morales is also coming to PC this autumn. Whether you're a diehard fan of the web-slinger or simply looking for an enjoyable action game to play, be sure to check out Spider-Man Remastered when it releases later this year.
The Callisto Protocol
The Callisto Protocol is a new survival-horror game from Glen Schofield, the co-creator of Dead Space. The game is set on a frozen planet called Callisto, where players will have to battle mutated creatures in order to survive. From what we've seen so far, The Callisto Protocol looks like it's going for a more old-school horror vibe, with slow movement and deliberate aiming. If you're looking for a more action-packed horror game, this may not be the one for you. However, if you're looking for something that will scare the pants off you, The Callisto Protocol is definitely worth checking out. The game is coming to PS4, PS5, PC, Xbox Series X|S, and Xbox One on December 2.
Street Fighter 6
Capcom showcased Street Fighter 6 during a state of play event, and initial impressions suggest that the game will be more substantial than its predecessor. The three-minute video showed four confirmed characters—Ryu, Chun-Li, Luke, and a new character called Jamie whose fighting style is based on drunken boxing—as well as some other neat and unexpected features. It's clear that Capcom is working hard to make sure the launch version of the game is polished and enjoyable, and fans of the series are sure to be pleased with what they see. See more details here.
Rollerdrome
At first glance, Rollerdrome looks like it could be a spin-off to the popular game OlliOlli. However, upon further inspection, it is clear that Rollerdrome is its own unique game. For starters, the premise of the game is quite different. In Rollerdrome, athletes are armed with giant guns and must blast each other into smithereens while also performing acrobatic tricks on roller skates. Additionally, the game features mechs that fire cannons at the players. While Rollerdrome may not be a realistic sport, it certainly looks like a lot of fun. The game launches on August 16 for both PS4 and PS5.
Final Fantasy XVI
The final game of the presentation was also one of the biggest. Final Fantasy XVI, launching for PS5 in Summer 2023, got a new trailer that detailed the rumblings of war echoing through the land of Valisthea at the beginning of the story before quickly moving to the much louder actual war that follows. Combat seems remarkably different from the last several games, even the action-oriented ones, with a cinematic style being used for key battles. Giant monsters seem to play a big role in the story, but how much control we'll get over them remains to be seen. The trailer ended with a look at the game's main characters, including the protagonist Clive Rosfield and his sworn enemies, the Empire of Garlemald. It's an exciting start to what promises to be an epic tale.
Hits: 6

The upcoming expansion for Cyberpunk 2077, titled Phantom Liberty, has been a topic of much anticipation and discussion among gamers. The expansion promises to add new storylines, missions, characters, skills, weapons, and even a brand-new area to explore [...]

NVIDIA, a leading technology company renowned for its graphics processing units (GPUs), has unveiled a groundbreaking innovation that is set to revolutionize the gaming industry. On May 28, 2023, NVIDIA introduced the NVIDIA Avatar Cloud Engine (ACE) for [...]

Introduction: As technology has advanced over the years, so too have gaming mechanics. From the early days of pixelated graphics and simple controls, gaming has undergone significant transformations that have enhanced gameplay and immersion. In this [...]