Capcom showcased Street Fighter 6 during a state of play event, and initial impressions suggest that the game will be more substantial than its predecessor. The three-minute video showed four confirmed characters—Ryu, Chun-Li, Luke, and a new character called Jamie whose fighting style is based on drunken boxing—as well as some other neat and unexpected features. It's clear that Capcom is working hard to make sure the launch version of the game is polished and enjoyable, and fans of the series are sure to be pleased with what they see.
Street Fighter 6's new World Tour mode is an interesting new addition to the game. This mode is "an immersive single player story mode" that has at its core an explorable, urban open world that has just a tiny whiff of Yakuza about it. "It's time to experience the vast world of Street Fighter," the game's official website reads. "This isn't just a story about the fighters, it's a story about you, the player. Find your rival, meet friends, and walk the path of a world warrior." The World Tour mode sounds like it will be a great addition to the game and will provide players with an interesting and immersive experience. I'm looking forward to trying out this new feature and seeing what it has to offer.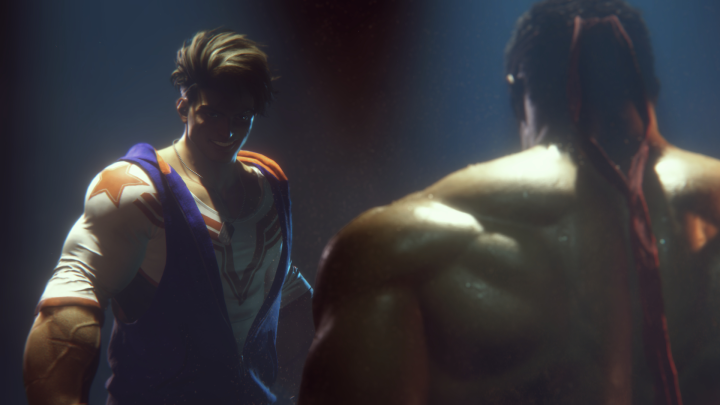 While we don't know a whole lot about the upcoming Street Fighter 6 just yet, the trailer and information released so far point to a game that is sure to be an adrenaline-pumping brawler. One of the most exciting new additions is the Drive System, which allows players to fill a gauge by executing parries and blocks. This adds an extra layer of strategy to the game, as well as giving players an incentive to be more defensive. Another new addition is the "Modern Control Type" which makes it easier to execute special moves. With these new additions, as well as the return of familiar gameplay elements, Street Fighter 6 is shaping up to be a must-play for fans of the series.
In the words of Capcom: "A Drive Impact is a powerful strike that can absorb an opponent's incoming attack and can lead to a wall splat. Use Drive Parry to repel your opponent's attack and refill your Drive Gauge. Cancel out of a Drive Parry or normal attack into a Drive Rush to quickly close in on your opponent. Overdrive Arts are similar to EX Moves from past games that power up your Special Moves. Use Drive Reversal to perform a counterattack to get you out of tight situations. One gauge, five techniques, unlimited possibilities. Use your creativity to choose which techniues work best for you!" As any seasoned fighter knows, having a variety of moves at your disposal is essential for success in combat. The Drive Gauge is a new addition to the Street Fighter franchise that gives players access to a host of unique techniques. The Drive Impact is a powerful attack that can absorb an opponent's strikes, while the Drive Reversal allows players to counter their opponents' attacks. With the addition of the Drive Gauge, Street Fighter V provides players with even more options for strategic play.
It's no secret that the fighting game community is passionate about their games. So when Street Fighter 6 was announced, there was a lot of excitement about the new Real Time Commentary feature. This allows players to have "well-known fight game community" members comment on their matches in real time. This is a great way to add an extra layer of excitement and commentary to the game. And it's also a great way to get more people involved in the community. So far, the reaction to this feature has been very positive and it looks like it's here to stay.
Since its debut in 1987, the Street Fighter franchise has been one of the most popular and influential fighting games in the world. With its fast-paced action and iconic characters, Street Fighter has inspired a whole generation of gamers. Now, after more than a decade in development, Street Fighter 6 is finally set to release in 2023. From what we've seen so far, it looks like Capcom has succeeded in creating a game that both fans and newcomers will enjoy. The game's visuals are stunning, and the gameplay looks smooth and responsive. In addition, the game will feature a robust roster of characters, including some fan-favorite returning fighters. With its mix of familiar and new elements, Street Fighter 6 looks like it will be a worthy successor to the long-running franchise.
Hits: 69

NVIDIA, a leading technology company renowned for its graphics processing units (GPUs), has unveiled a groundbreaking innovation that is set to revolutionize the gaming industry. On May 28, 2023, NVIDIA introduced the NVIDIA Avatar Cloud Engine (ACE) for [...]

Introduction: As technology has advanced over the years, so too have gaming mechanics. From the early days of pixelated graphics and simple controls, gaming has undergone significant transformations that have enhanced gameplay and immersion. In this [...]

As gaming enthusiasts, we invest a significant amount of time and money into our consoles, making it essential to take proper care of these prized possessions. While we often focus on keeping our games up to date and ensuring our controllers are in top [...]