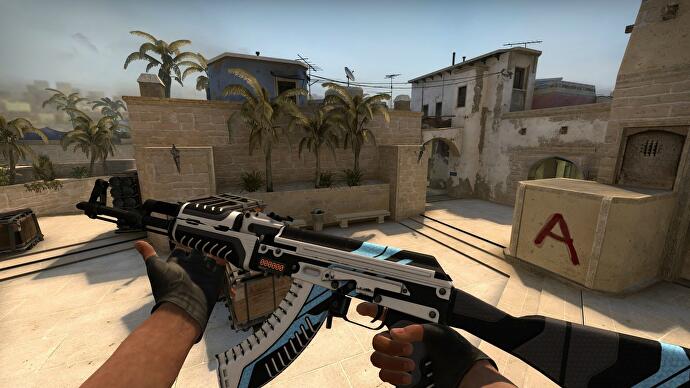 In a recent incident, hackers managed to steal $2 million worth of CS:GO skins from a well-known collector. The skins were stored in an online inventory, which the hackers were able to access and transfer to their own account. This is one of the most expensive cases of skin theft to date, and it highlights the need for better security measures when storing virtual items. While the skins can be replaced, the collector has lost a significant amount of money and will likely be more cautious in the future. This incident serves as a reminder that even virtual items are valuable and should be protected accordingly.
For the uninitiated, Counter-Strike: Global Offensive is a multiplayer first-person shooter video game. Released in 2012, it is the fourth game in the Counter-Strike series. The game pits two teams against each other – the Terrorists and the Counter-Terrorists – with each team having different objectives. One of the defining features of the game is its collectible cosmetics. These include player models, weapon skins, and even spray paint logos that can be applied to in-game surfaces. While some of these cosmetics can be obtained through gameplay, others must be purchased through the game's virtual store using real-world currency. For many players, collecting cosmetics has become just as important as winning matches. In fact, it's not uncommon for players to spend more time browsing the store than actually playing the game. This has led to criticism from some quarters who argue that Counter-Strike: Global Offensive has lost its way and is now more focused on making money than providing a fun and fair gaming experience. However, there are still plenty of people who enjoy playing the game and spending money on cosmetics, myself included. I think that as long as both sides are happy, there's no harm in continuing to support cosmetic collecting in Counter-Strike
For some gamers, the cosmetic items in their inventory are more than just digital trinkets- they're valuable investments. These items can be bought and sold for real money, and their prices can fluctuate based on supply and demand. Some rare items can be worth hundreds of pounds, making them a serious investment for some players. However, it's important to remember that these items are purely cosmetic and have no impact on gameplay. As such, gamers should only invest as much money as they're comfortable losing. After all, the virtual world is full of risks, and there's always the possibility that an item could suddenly become worthless.
This is a developing story, and we will update this article as more information becomes available. According to PCGamesN, a Counter-Strike: Global Offensive collector claims that their entire inventory – worth an estimated $2 million – has been stolen by hackers. The collector, who goes by the name of "Tr0ll" on Steam, says that the hackers gained access to their account through a phishing attack. Tr0ll has reportedly lost skins, weapons, and other items that they had collected over the years. This is a significant loss for any collector, and it highlights the importance of keeping your account secure. Valve has not yet commented on the situation. We will provide more updates as they become available.
According to CS GO blogger ohnePixel, half of his inventory for that game has already been sold, with the other half being transferred to the hacker(s)' Steam account and are currently on trading hold. He urges any readers who may have had their items stolen in a similar manner to file a support ticket with Steam, as well as change their password and enable two-factor authentication. While it's possible that the hacker(s) may have access to ohnePixel's email account as well, he believes that they are more likely using automated bots to target multiple victims. In any case, he advises all Steam users to be vigilant and take precautions to protect their accounts.
Hits: 2

The upcoming expansion for Cyberpunk 2077, titled Phantom Liberty, has been a topic of much anticipation and discussion among gamers. The expansion promises to add new storylines, missions, characters, skills, weapons, and even a brand-new area to explore [...]

NVIDIA, a leading technology company renowned for its graphics processing units (GPUs), has unveiled a groundbreaking innovation that is set to revolutionize the gaming industry. On May 28, 2023, NVIDIA introduced the NVIDIA Avatar Cloud Engine (ACE) for [...]

Introduction: As technology has advanced over the years, so too have gaming mechanics. From the early days of pixelated graphics and simple controls, gaming has undergone significant transformations that have enhanced gameplay and immersion. In this [...]