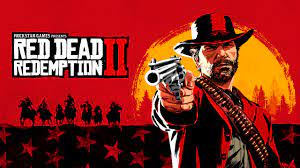 As GTA Online gets the latest announcement for the content update yet again. Red Dead Online players are feeling the pain as they hardly get any updates at all. Most of them have moved on to other games and the ones who are playing the game still want to have a Red Dead Online funeral session in the game to muse over what is happening in Red Dead Online.
Red Dead Online had it all when it was first launched. It had the story, had the graphics, had a wonderful game engine and everything was just perfect. It even had a very successful launch of the Online version. Didn't take as long as GTA Online to be launched. There were some hiccups in the start but people appreciated it overall.
As the time progressed Red Dead Online was pushed back and back as more preferences were given to GTA Online. It could be due to the sharkcards and the revenue they bring to the game (GTA Online) directly. Since corporate world runs on money & revenue I am sure that was one of the biggest reasons why Red Dead Online didn't get as many updates. But generally public thinks that Red Dead Online didn't get enough time and effort that is required by the company to make it into a success like GTA Online.
If we can have some futuristic updates in GTA Online with things like "Oppressor MK II" the flying bike then why can't we have some interesting things in Red Dead Online. It will only make things interesting for that game. Not saying that Rockstar should introduce Oppressor MK IIs to the mix as many people hate them. But we are simply talking about the possibility of adding more interesting stuff to Red Dead Online to make the players want to come back and play the game again and again.
Direct Competition to GTA Online
One of the reasons why Red Dead Online might not have gotten a ton of updates is because the user base is the same. People who play GTA Online tend to play Red Dead Online too. So Rockstar might have done some internal investigation and realized that if they put up more updates on Red Dead Online then the user base for GTA Online might decrease. That could be one of the reasons why they didn't want Red Dead Online to grow so fast.
Hits: 0

The Resident Evil series has been a fan favorite for over two decades, with its mixture of horror and action gameplay, iconic characters, and engaging storylines. With so many games in the series, it's easy to overlook some of the lesser-known [...]

Pakistan's digital economy is booming, but the lack of regulation in the industry has led to a rise in scams, frauds, and apparent mismanagement. The pandemic has led to more people seeking ways to make money, and traditional sellers have moved online, [...]

NCSoft has presented a new ambitious project called Project M at the State of Unreal 2023 event. This new game is a simulated reality project that is set to take the gaming world by storm. With stunning graphics and an innovative gameplay system, Project [...]