Some GTA Online PC lobbies are already filled with modders who can really mess things up for other players in the lobby.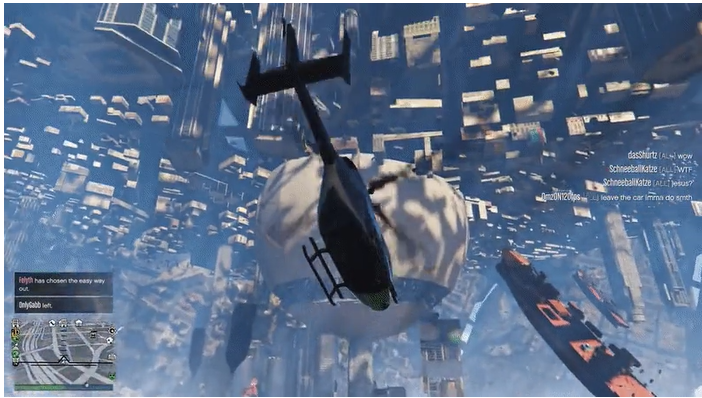 One such lobby in GTA Online actually had a multiverse opened where you could see buildings below and in the sky. Everything was messed up. This video shared on various platforms on social media is going viral with the player not able to guess what to do next in the lobby.
Normally people don't really appreciate modders but this time people are liking what they are seeing both the efforts of the modder and the creator of the video content are being appreciated in different threads.
Hits: 1

The Resident Evil series has been a fan favorite for over two decades, with its mixture of horror and action gameplay, iconic characters, and engaging storylines. With so many games in the series, it's easy to overlook some of the lesser-known [...]

Pakistan's digital economy is booming, but the lack of regulation in the industry has led to a rise in scams, frauds, and apparent mismanagement. The pandemic has led to more people seeking ways to make money, and traditional sellers have moved online, [...]

NCSoft has presented a new ambitious project called Project M at the State of Unreal 2023 event. This new game is a simulated reality project that is set to take the gaming world by storm. With stunning graphics and an innovative gameplay system, Project [...]