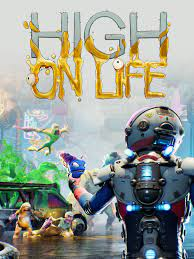 High on Life has officially become Xbox Game Pass' biggest launch of 2022, the biggest third-party Game Pass launch ever, and the biggest single-player game launch on Game Pass of all time
Some people are mocking this statement saying that its only because Xbox has no other good games going on so that's why people have no other choice but to go with this game. That could be one of the factors but the game does look good with a few snippets of it that I saw.
Now my first reaction was to search for it and see if it is available on the PlayStation network and unfortunately it is not. Currently Squanch Games have no intention of putting it out there on the PSN network. I suppose on Playstation we will just have to enjoy some other very good titles these days.
This is just a big deal because Xbox of late hasn't really had any success in terms of exclusive game titles and this is something for Xbox fans to celebrate. So is becoming somewhat of a trend.
Hits: 1

NVIDIA, a leading technology company renowned for its graphics processing units (GPUs), has unveiled a groundbreaking innovation that is set to revolutionize the gaming industry. On May 28, 2023, NVIDIA introduced the NVIDIA Avatar Cloud Engine (ACE) for [...]

Introduction: As technology has advanced over the years, so too have gaming mechanics. From the early days of pixelated graphics and simple controls, gaming has undergone significant transformations that have enhanced gameplay and immersion. In this [...]

As gaming enthusiasts, we invest a significant amount of time and money into our consoles, making it essential to take proper care of these prized possessions. While we often focus on keeping our games up to date and ensuring our controllers are in top [...]