Not official South Park but *amazing* fan video.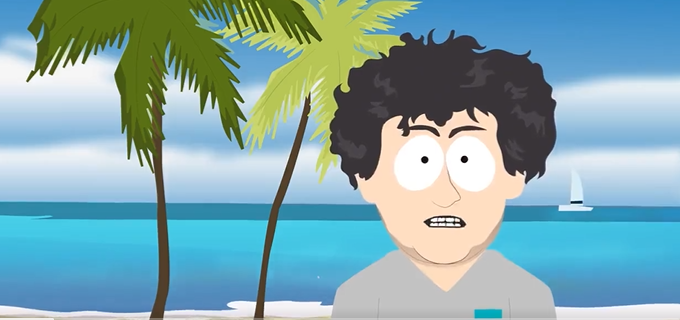 Looks like South Park has struck again! Nothing is off limits, not even the antics of the former CEO of FTX. Can't stop laughing at his never-ending apologies and his epic theft. Super volatile security. In hindsight a run on FTX is obvious. Imagine Wells Fargo running a bank when the USD can go up or down 25% in a single day. SBF probably re-invested his customers funds when BTC was at 60k and he still can't make up the difference when it's at 20k…
He lost his customers billions when BTC was at 20k… it could have been 3x worse if BTC was at 60k when the run happened.
Hits: 1

NVIDIA, a leading technology company renowned for its graphics processing units (GPUs), has unveiled a groundbreaking innovation that is set to revolutionize the gaming industry. On May 28, 2023, NVIDIA introduced the NVIDIA Avatar Cloud Engine (ACE) for [...]

Introduction: As technology has advanced over the years, so too have gaming mechanics. From the early days of pixelated graphics and simple controls, gaming has undergone significant transformations that have enhanced gameplay and immersion. In this [...]

As gaming enthusiasts, we invest a significant amount of time and money into our consoles, making it essential to take proper care of these prized possessions. While we often focus on keeping our games up to date and ensuring our controllers are in top [...]