As anticipation builds among Harry Potter enthusiasts, rumors have emerged regarding the highly-anticipated RPG, Hogwarts Legacy. According to leaked information, the game is said to feature a vast map teeming with activities and characters to interact with, with different houses offering unique experiences and ways to advance the main storyline.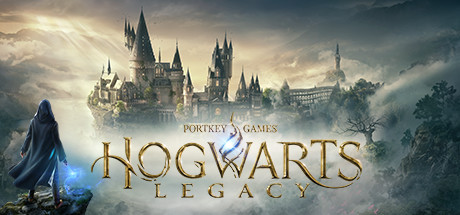 While it is important to approach this information with caution, it certainly piques the interest. However, the game's development has not been without controversy. Developer Avalanche Software has stated that author J.K. Rowling has minimal involvement in the project. Yet, Warner Bros. Games head David Haddad has acknowledged that Rowling has the right to express her personal opinions on social media, and that the team has been in close communication with her team throughout the development of Hogwarts Legacy.
Additionally, actors associated with the game, such as Sebastian Croft, have faced backlash for their perceived lack of support for the LGBTQ+ community, due to Rowling's controversial stance as a TERF (trans-exclusionary radical feminist).
As the release date for Hogwarts Legacy draws near, the development team finds themselves burdened by ongoing controversies surrounding the game. The recent leak from the game's artbook, which offered a glimpse of the expansive in-game world map and concept art for various classes, has done little to ease tensions.
According to the leaker, players can expect to spend approximately 35 hours completing the main story and an additional 70 hours completing side quests and collecting all in-game items. The leaker also notes that different houses will have unique progression paths for certain main quests, but will ultimately lead to the same outcome. Additionally, students of certain houses will have the opportunity to visit the high-security prison for dark wizards, Azkaban.
It is worth noting that the spell Avada Kedavra, known as the "Killing Curse" in the Harry Potter series, is only available through a side quest that is unlocked towards the end of the game. This suggests that the game will have some rules in place to govern the use of magic.
Hits: 1

The upcoming expansion for Cyberpunk 2077, titled Phantom Liberty, has been a topic of much anticipation and discussion among gamers. The expansion promises to add new storylines, missions, characters, skills, weapons, and even a brand-new area to explore [...]

NVIDIA, a leading technology company renowned for its graphics processing units (GPUs), has unveiled a groundbreaking innovation that is set to revolutionize the gaming industry. On May 28, 2023, NVIDIA introduced the NVIDIA Avatar Cloud Engine (ACE) for [...]

Introduction: As technology has advanced over the years, so too have gaming mechanics. From the early days of pixelated graphics and simple controls, gaming has undergone significant transformations that have enhanced gameplay and immersion. In this [...]