Attention all GTA Online players! A new car is now available for purchase, and it's sure to turn heads on the streets of Los Santos. The Weeny Issi Rally is an undersized but thoroughly capable SUV that is perfect for those looking for a unique and nimble ride.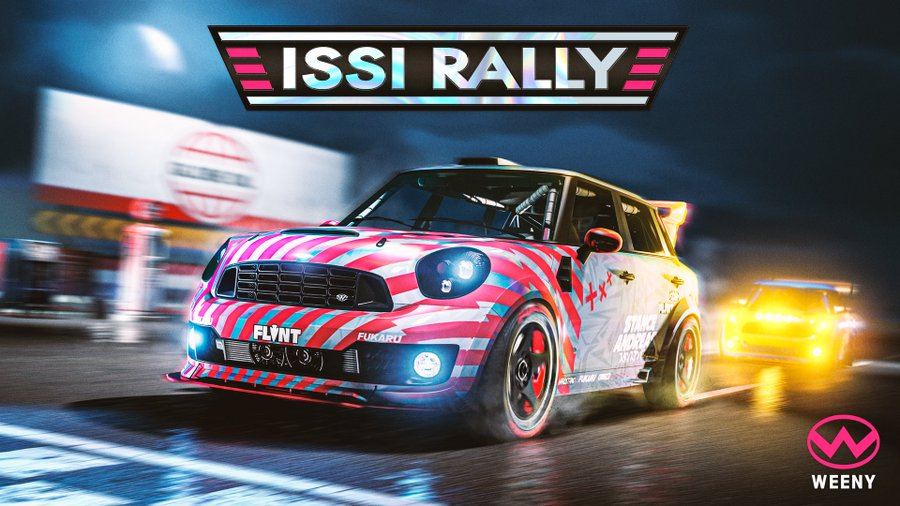 The Weeny Issi Rally is available through February 1st, so don't miss your chance to own this one-of-a-kind vehicle. Not only is it visually striking, but it also comes with upgradeable options at Hao's Special Works on PlayStation 5 and Xbox Series X|S, allowing players to unleash its full potential on the road.
Whether you're cruising around the city, participating in races, or just showing off to your friends, the Weeny Issi Rally is sure to impress. Its compact size makes it perfect for navigating tight spaces and dodging traffic, while its powerful engine ensures that you'll always be able to keep up with the pack.
So, what are you waiting for? Head to your nearest in-game dealership and pick up the Weeny Issi Rally before it's too late! This limited-time vehicle is sure to be a hit among players, so don't miss your chance to own one of the most unique and capable vehicles in the game.
Hits: 0
The Last Dose is the latest update of the Grand Theft Auto Online game, and it appears to have disappointed many players with its content. However, the Virtue car as a gift is something that players like u/No_Competition3637 believe is a sweet reward. The [...]

The discussion on the r/GodofWar subreddit regarding the invulnerability of the rope in the game brings to light an interesting psychological concept called suspension of disbelief. Suspension of disbelief is the willingness of a person to temporarily put [...]

Remember the days when Grand Theft Auto Online (GTAO) had ground fireworks? It has been a few years since players could enjoy them, but some users are reminiscing about the fun feature and wishing for their return. Reddit user Zeustah- posted on the [...]