Command & Conquer: Tiberian Sun is a classic real-time strategy game released in 1999. Set in a futuristic world, players can choose to play as either the Global Defense Initiative (GDI) or the Brotherhood of Nod, two opposing factions vying for control of a valuable resource known as Tiberium.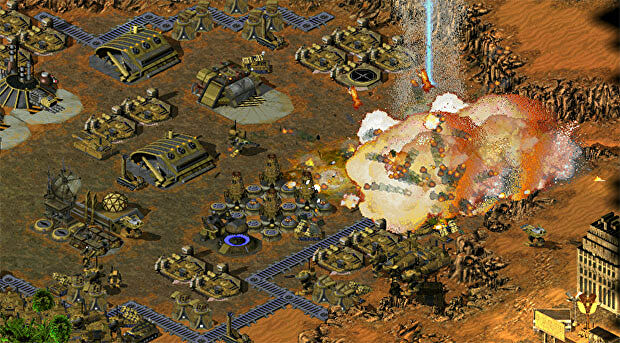 With its engaging storyline, intense battles, and deep strategy mechanics, Tiberian Sun offers an unforgettable gaming experience for RTS fans. The game features a wide variety of units, from infantry to tanks, aircraft to hovercrafts, each with their own unique abilities and strengths.
Tiberian Sun also offers a mission-based single-player campaign, as well as a multiplayer mode, where players can compete against each other in fast-paced battles. The game's graphics, sound effects, and musical score all contribute to an immersive and atmospheric gaming experience.
For those who haven't played Tiberian Sun, it is a must-try for fans of the RTS genre. With its timeless gameplay and memorable storyline, it's a classic that has stood the test of time and remains a beloved title among fans. So, if you're looking for a challenging and enjoyable strategy game, give Command & Conquer: Tiberian Sun a try!
Hits: 1
The Last Dose is the latest update of the Grand Theft Auto Online game, and it appears to have disappointed many players with its content. However, the Virtue car as a gift is something that players like u/No_Competition3637 believe is a sweet reward. The [...]

The discussion on the r/GodofWar subreddit regarding the invulnerability of the rope in the game brings to light an interesting psychological concept called suspension of disbelief. Suspension of disbelief is the willingness of a person to temporarily put [...]

Remember the days when Grand Theft Auto Online (GTAO) had ground fireworks? It has been a few years since players could enjoy them, but some users are reminiscing about the fun feature and wishing for their return. Reddit user Zeustah- posted on the [...]