Epic Games has surprised everyone with the announcement of a Fall Out Boy concert in Fortnite. This is a unique opportunity for all the fans of the band to enjoy their music live in the game. Here's everything you need to know about the event, including the date, time, and how to watch it live.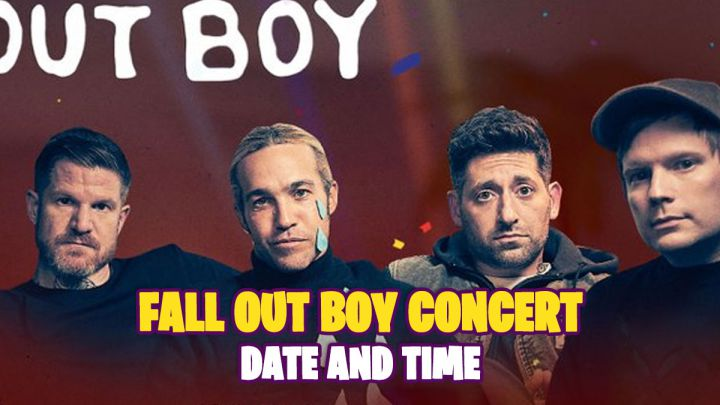 Date and Time: The Fall Out Boy concert will take place on Friday, February 3, 2023 at 7:00 pm ET in Fortnite. The other timing for different time zones in the United States are:
7:00 pm ET
6:00 pm CT
4:00 pm PT
How to Watch Live: To watch the concert, all you need to do is be in the game at the designated date and time based on your time zone. The concert will take place on the IHeartland Creative map and you can access it by searching for it in the Discover tab or by entering the island code 6144-7573-9391. Once there, simply log in and enjoy the experience.
Unknown Repeatability: At this time, it is unknown if this concert is a one-time event or if it will be possible to repeat it so that players can enjoy it multiple times. We will update this section as soon as we have more information.
In conclusion, don't miss this unique opportunity to watch Fall Out Boy live in Fortnite. Get ready for an exciting evening filled with great music and fun. Stay tuned for updates and further details about the event.
Hits: 0
The Last Dose is the latest update of the Grand Theft Auto Online game, and it appears to have disappointed many players with its content. However, the Virtue car as a gift is something that players like u/No_Competition3637 believe is a sweet reward. The [...]

The discussion on the r/GodofWar subreddit regarding the invulnerability of the rope in the game brings to light an interesting psychological concept called suspension of disbelief. Suspension of disbelief is the willingness of a person to temporarily put [...]

Remember the days when Grand Theft Auto Online (GTAO) had ground fireworks? It has been a few years since players could enjoy them, but some users are reminiscing about the fun feature and wishing for their return. Reddit user Zeustah- posted on the [...]