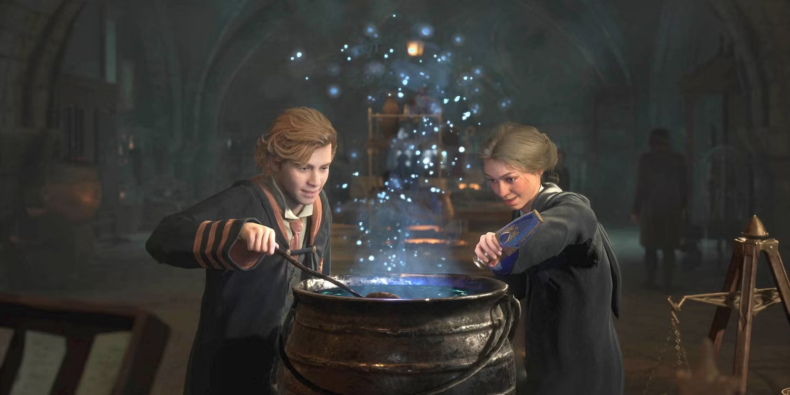 What is the release date for Hogwarts Legacy? The game will be released on February 10, 2023 for console players at midnight (local time), and for PC players at 1 PM EST.
Is there an early access period for the game? Yes, those who purchase the Deluxe or Collector's Edition of the game will be able to play it up to 72 hours before the release date.
When does early access start? Early access will begin at midnight on February 7 (local time) for console players and at 1 PM EST for PC players.
How much storage is required for the game? The game requires 79.543 GB of storage space on PS5.
How long does it take to complete the main story? Completing the main story is estimated to take around 35 hours.
Is the game on Game Pass? No, it is not currently available on Game Pass.
Can you choose your house and wand? Yes, players can choose their house and wand by taking the Wand and Sorting Ceremony quizzes on the Wizarding World website and linking the results to their WB Games account.
Is the game multiplayer? No, it is a single-player only experience.
Is it an open-world game? Yes, the game is open-world and players can explore Hogwarts and other locations in the wizarding world.
Can you play as a villain? Yes, it is possible to choose evil actions in the game and use unforgivable curses.
Is Quidditch included in the game? No, Quidditch is not included but players can fly on brooms.
The game is available on PC, PS5, Xbox Series X/S, PS4, Xbox One, and Nintendo Switch.
Hits: 7
The Last Dose is the latest update of the Grand Theft Auto Online game, and it appears to have disappointed many players with its content. However, the Virtue car as a gift is something that players like u/No_Competition3637 believe is a sweet reward. The [...]

The discussion on the r/GodofWar subreddit regarding the invulnerability of the rope in the game brings to light an interesting psychological concept called suspension of disbelief. Suspension of disbelief is the willingness of a person to temporarily put [...]

Remember the days when Grand Theft Auto Online (GTAO) had ground fireworks? It has been a few years since players could enjoy them, but some users are reminiscing about the fun feature and wishing for their return. Reddit user Zeustah- posted on the [...]