Mirabel Garlick was a Professor of Herbology at Hogwarts School of Witchcraft and Wizardry in the late 19th century. Born in London, England to Muggle parents, she grew up feeling out of place until she was sorted into Hufflepuff house at Hogwarts, where she discovered her affinity for magical plants.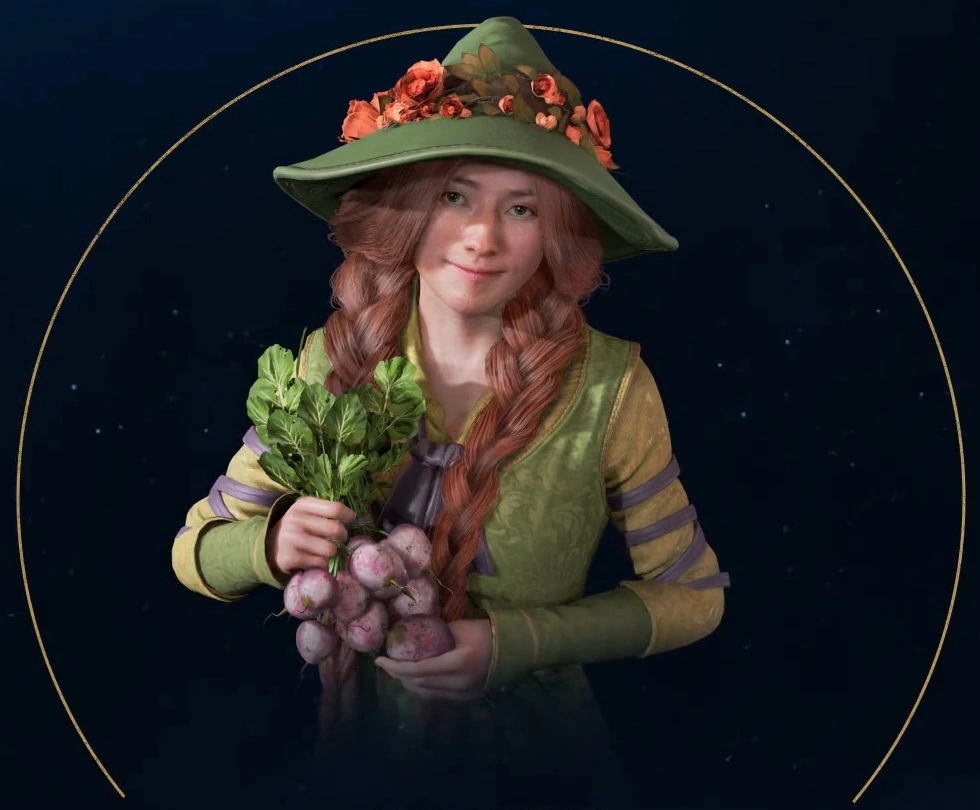 Garlick was known for her sunny demeanour and flowery language, which charmed both her colleagues and students. Her passion for herbology was recognized in her seventh year at Hogwarts, when she was awarded the Hogwarts Herbology Award.
As a Professor of Herbology, Garlick demonstrated excellent magical abilities and skills, particularly in the field of herbology. She was well-versed in spells such as the Water-Making Spell and the Summoning Charm, and could also use the Mending Charm to repair the glass of the greenhouse. Her students valued her kindness and caring personality, and some even feared she might leave them for another greenhouse one day.
During the 1890-1891 school year, Garlick had high hopes for Hufflepuff's chances in Quidditch, although she was not yet familiar with the rules. Unfortunately, the Quidditch games were cancelled that year due to an injury during the previous spring's final.
Despite limited information about her life and career, Mirabel Garlick remains an important figure in the history of Hogwarts School of Witchcraft and Wizardry, and her legacy lives on in the hearts of her former students and colleagues.
Hits: 0
The Last Dose is the latest update of the Grand Theft Auto Online game, and it appears to have disappointed many players with its content. However, the Virtue car as a gift is something that players like u/No_Competition3637 believe is a sweet reward. The [...]

The discussion on the r/GodofWar subreddit regarding the invulnerability of the rope in the game brings to light an interesting psychological concept called suspension of disbelief. Suspension of disbelief is the willingness of a person to temporarily put [...]

Remember the days when Grand Theft Auto Online (GTAO) had ground fireworks? It has been a few years since players could enjoy them, but some users are reminiscing about the fun feature and wishing for their return. Reddit user Zeustah- posted on the [...]