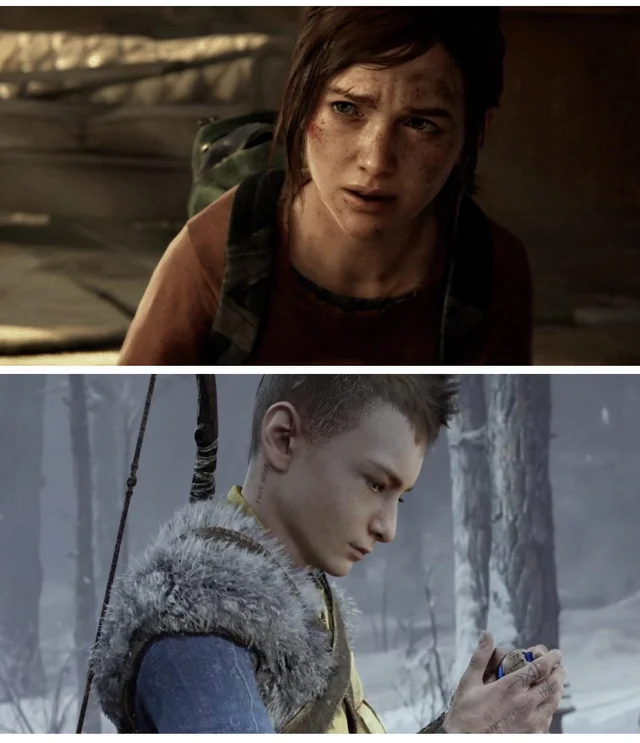 Ellie from "The Last of Us" and Atreus from "God of War" are two of the most iconic video game characters of recent times. Both are beloved by fans for their strong personalities, unique skills, and compelling backstories. But what would happen if these two characters were locked in a room together? Would they get along or clash? Let's explore.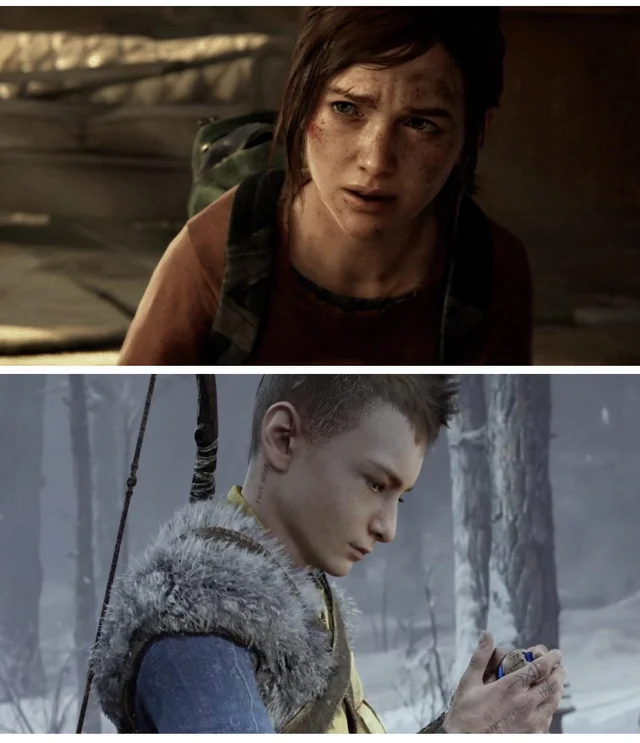 Ellie is a teenage girl who survived a deadly fungal outbreak that wiped out most of humanity. She's a tough and resourceful survivor who has had to fend for herself in a dangerous world. Atreus, on the other hand, is a young boy who is the son of the god of war, Kratos. He's half-human, half-god, and possesses a variety of powerful abilities, including the ability to summon magical creatures to aid him in battle.
At first glance, it might seem like these two characters would have nothing in common. Ellie is a survivor who has been forced to grow up too fast, while Atreus is a sheltered young boy who is just starting to discover his true potential. However, despite their differences, there are several ways in which these two characters could bond and learn from each other.
Firstly, both Ellie and Atreus have experienced loss and grief. Ellie lost her parents and had to watch as her friends and loved ones were killed by the infected. Atreus lost his mother and had to come to terms with the fact that his father, Kratos, is a god who is often absent from his life. These shared experiences could create a bond between the two characters as they try to comfort each other and find ways to cope with their pain.
Secondly, both Ellie and Atreus are skilled fighters. Ellie is an expert in hand-to-hand combat and can hold her own against the infected and human enemies alike. Atreus, meanwhile, has been trained in archery and magic by his father and is a valuable asset in battle. If the two characters were to be locked in a room together, they could use their skills to work together and fight their way out.
However, there is also the potential for conflict between Ellie and Atreus. Ellie has a tendency to be distrustful of strangers and can be quick to anger if she feels threatened. Atreus, meanwhile, can be impulsive and has a stubborn streak that can lead him into trouble. If they were locked in a room together, their different personalities could clash and cause tension between them.
Ultimately, if Ellie and Atreus were locked in a room together, the outcome would depend on the circumstances of their captivity. If they were forced to work together to escape a common enemy, they could bond and develop a deep respect for each other's skills. If they were locked in a room for an extended period of time with no means of escape, their differences could lead to conflict and tension.
Regardless of the outcome, it's clear that Ellie and Atreus are two of the most compelling characters in modern video games. Their unique personalities, skills, and backstories have endeared them to millions of fans around the world. Whether they are working together or at odds with each other, there's no doubt that their interactions would be fascinating to watch.
Hits: 0
The Last Dose is the latest update of the Grand Theft Auto Online game, and it appears to have disappointed many players with its content. However, the Virtue car as a gift is something that players like u/No_Competition3637 believe is a sweet reward. The [...]

The discussion on the r/GodofWar subreddit regarding the invulnerability of the rope in the game brings to light an interesting psychological concept called suspension of disbelief. Suspension of disbelief is the willingness of a person to temporarily put [...]

Remember the days when Grand Theft Auto Online (GTAO) had ground fireworks? It has been a few years since players could enjoy them, but some users are reminiscing about the fun feature and wishing for their return. Reddit user Zeustah- posted on the [...]