MTurk, or Amazon Mechanical Turk, is a popular crowdsourcing platform that enables individuals or organizations to complete simple tasks and receive payment in exchange. The platform has been around since 2005 and has grown to have over 500,000 registered workers from across the world. While it provides a flexible work opportunity for individuals, there are certain risks involved with working on MTurk, such as auto rejections and bad requestors.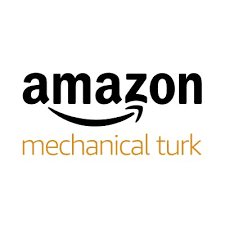 Auto rejections occur when the task requester sets certain predetermined conditions that lead to the automatic rejection of a task, without the requester having to review the work submitted by the worker. Such conditions could be based on the number of errors or the amount of time spent on a task. As a worker, it is important to be aware of these conditions and ensure that your work meets the specified requirements. In some cases, task requesters may not clearly specify these conditions, leading to an auto rejection that can affect your approval rating on the platform.
Bad requestors are another concern on MTurk. These are task requesters who do not follow the platform's guidelines and may reject work for unclear reasons. Such rejections can be damaging to your approval rating and may prevent you from accessing higher-paying tasks in the future. To avoid such scenarios, it is important to carefully review the requestor's ratings and reviews on the platform before accepting any tasks.
To minimize the risk of auto rejections and bad requestors, it is advisable to adopt a cautious approach while working on MTurk. Start by taking on smaller tasks and working for established requestors with good ratings and reviews. Take the time to read the instructions and guidelines for each task carefully, and ensure that you understand them before starting work. Additionally, use the MTurk forums and websites such as Turkopticon and Turkerview to research the requestors and tasks you are interested in working on.
In conclusion, MTurk can be a great platform to earn extra income, but it is important to be aware of the risks involved, such as auto rejections and bad requestors. By being cautious, doing thorough research, and understanding the guidelines and instructions for each task, workers can minimize the chances of experiencing such negative outcomes.
Hits: 0

Introduction: As technology has advanced over the years, so too have gaming mechanics. From the early days of pixelated graphics and simple controls, gaming has undergone significant transformations that have enhanced gameplay and immersion. In this [...]

As gaming enthusiasts, we invest a significant amount of time and money into our consoles, making it essential to take proper care of these prized possessions. While we often focus on keeping our games up to date and ensuring our controllers are in top [...]
Introduction Fans of the Grand Theft Auto (GTA) series have been eagerly awaiting the release of GTA VI, and rumors are swirling about the game being set in the iconic Vice City. As the anticipation grows, fans are expressing their desires and [...]