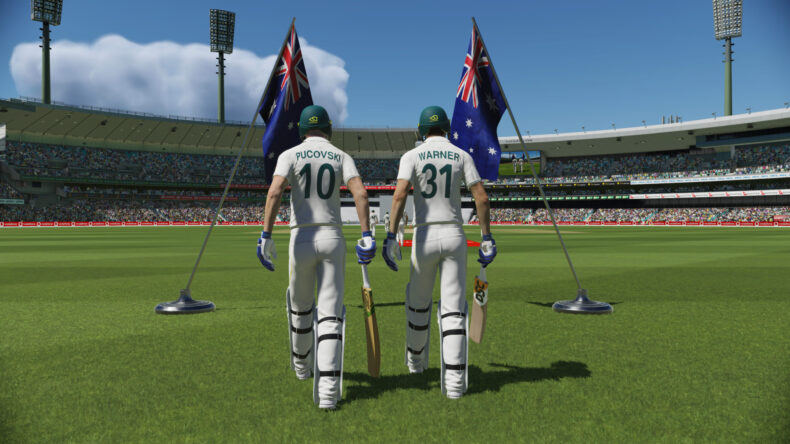 Big Ant Studios, in collaboration with Nacon, has announced the upcoming release of Cricket 24: Official Game of The Ashes, which is set to hit stores in June 2023. This latest addition to the cricket video game genre promises to be the most comprehensive and immersive cricket game ever created, incorporating teams from across the world.
Cricket 24 follows the success of its predecessor, Cricket 22, and continues Big Ant Studios' commitment to equal representation, offering consistent coverage of both Men's and Women's cricket throughout the game's various modes.
The game boasts several key features that make it the most realistic cricket simulation ever created. For example, it immerses players in the heart of cricket's most intense rivalry, The Ashes, with intricate cutscenes, press conferences, team training sessions, and exclusive commentary. Players can experience The Ashes as a single-player or represent Australia or England.
Cricket 24 also includes over 200 players with full photogrammetry and major cricket nations such as Australia, England, West Indies, New Zealand, and Ireland, with more to be announced. It also features the biggest tournaments and over 50 highly detailed official stadiums.
In addition to this, the game offers an all-new fielding system, providing the most realistic and responsive controls ever seen in a cricket video game. There is also a Career Mode, where players can lead their custom cricketers from local club play to the international stage, honing their skills and growing their fan base. The game provides increased control over the player's career, enabling specialization in short-form, Test teams, or a balanced combination in pursuit of stardom.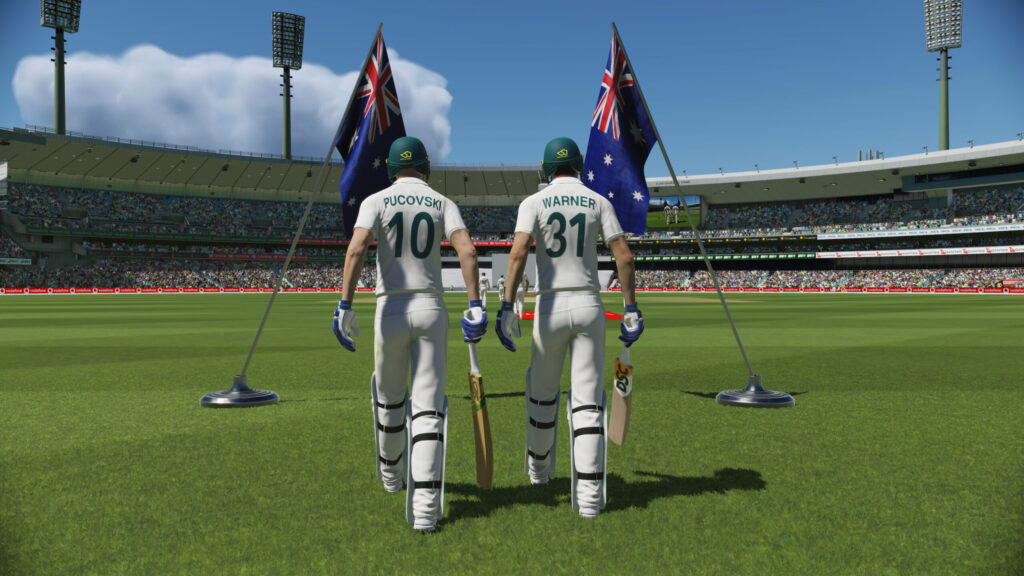 Cricket 24 also supports cross-platform play, allowing players to compete online against others, regardless of their platform. Custom content can also be shared across platforms, including stadiums, players, teams, and more.
The Pro Team feature in Cricket 24 allows players to collect cards to construct their dream cricket team and participate in weekly challenges in single-player gameplay or compete online against the world. Friends can also join together to engage in The Auction mode, emphasizing team building.
Big Ant CEO Ross Symons expressed excitement about the game's release, stating that Cricket 24 will bring something special for cricket fans all over the world. The game is the first truly global cricket video game, thanks to the collaboration with cricket boards all over the world.
Cricket Australia CEO Nick Hockley also conveyed his enthusiasm for the partnership with Big Ant Studios, saying that it was exciting to partner with them to bring such an interactive and realistic video game to cricket fans in time for the upcoming Ashes Series in England.
Cricket 24 is slated for release in June 2023, with free upgrades available for fans who purchase the game on PlayStation 4 and Xbox One and later acquire the current generation of hardware. A Nintendo Switch version will be available in November 2023. With all of these features, Cricket 24 promises to be a game-changer for cricket fans and gamers alike.
Hits: 7

Introduction: As technology has advanced over the years, so too have gaming mechanics. From the early days of pixelated graphics and simple controls, gaming has undergone significant transformations that have enhanced gameplay and immersion. In this [...]

As gaming enthusiasts, we invest a significant amount of time and money into our consoles, making it essential to take proper care of these prized possessions. While we often focus on keeping our games up to date and ensuring our controllers are in top [...]
Introduction Fans of the Grand Theft Auto (GTA) series have been eagerly awaiting the release of GTA VI, and rumors are swirling about the game being set in the iconic Vice City. As the anticipation grows, fans are expressing their desires and [...]