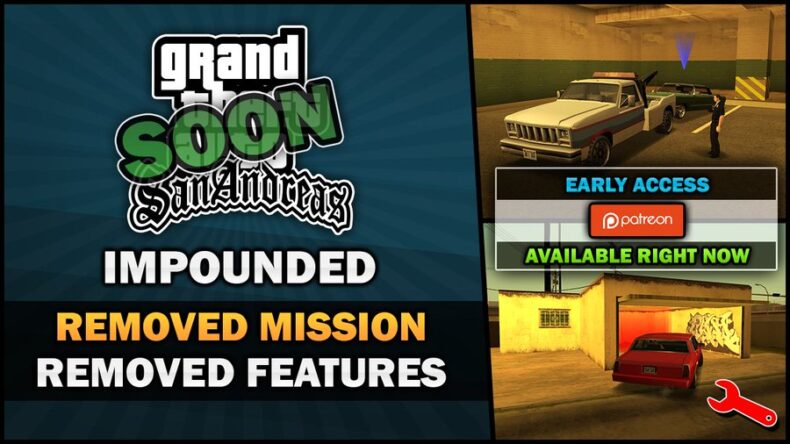 Vadim M., known as @NationalPepper on Twitter, has announced his upcoming video on the removed mission "Impounded" in Grand Theft Auto San Andreas. The video will be exploring the features around it and will be available for early access on his Patreon page starting from $1.
The video will be approximately 25 minutes long and will be voiced by @BadgerGoodger. For a contribution of $3 or more, the supporter's name will be featured in the intro and end credits of the video.
Vadim M. has also stated that the money he receives from Patreon is primarily spent on his channel and future projects. He also mentioned that the early access feature gives him the opportunity to make any necessary corrections before the video goes live for everyone.
Fans have been eagerly waiting for this video, with one user @Orangegrove5084 saying "Lesss gooo" in response to the announcement. Another user @SynthPrime_ expressed excitement for the upcoming release, saying "Finally, cinema 2".
The video will be available for everyone on April 14, 2023. Fans of GTA San Andreas will not want to miss this in-depth exploration of the removed mission and its features.
Hits: 0

Introduction: As technology has advanced over the years, so too have gaming mechanics. From the early days of pixelated graphics and simple controls, gaming has undergone significant transformations that have enhanced gameplay and immersion. In this [...]

As gaming enthusiasts, we invest a significant amount of time and money into our consoles, making it essential to take proper care of these prized possessions. While we often focus on keeping our games up to date and ensuring our controllers are in top [...]
Introduction Fans of the Grand Theft Auto (GTA) series have been eagerly awaiting the release of GTA VI, and rumors are swirling about the game being set in the iconic Vice City. As the anticipation grows, fans are expressing their desires and [...]