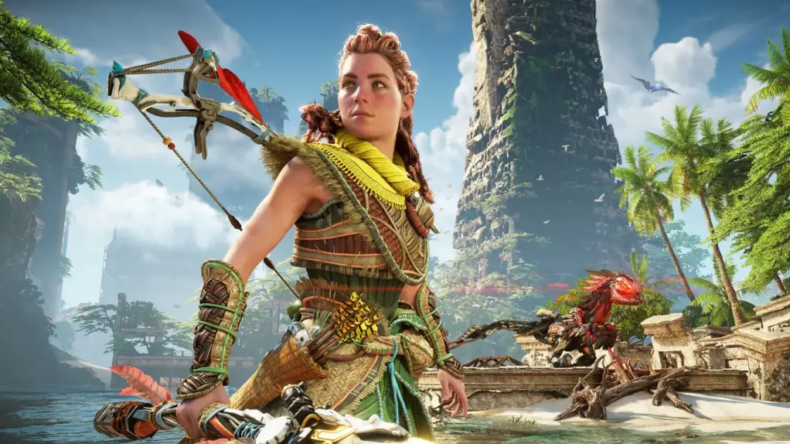 The game that was recently announced and looked very impressive with its gameplay has been delayed till 2022. Doesn't really come as a surprise because most of the big AAA games these days do get delayed quite often.
Jeff Grubb mentioned this during his Giant Bomb program this week that Sony was thinking about delaying the game to next year. But the matter was still under discussion and hasn't really been completely decided yet. But if the game is delayed till next year then we can definitely forget it being released on the older consoles (PS4 / PS4 Pro). Might as well just get ready for the release only on the PS5.
The delay hasn't officially been confirmed by Sony yet so lets wait for the official news to come up in the next few days or week if it does come up. So far as per the last update Horizon Forbidden West is also scheduled for a release on the PS4 generation consoles but I strongly doubt if they release it much later then the game might not actually make it to the PS4.
Hits: 47

NVIDIA, a leading technology company renowned for its graphics processing units (GPUs), has unveiled a groundbreaking innovation that is set to revolutionize the gaming industry. On May 28, 2023, NVIDIA introduced the NVIDIA Avatar Cloud Engine (ACE) for [...]

Introduction: As technology has advanced over the years, so too have gaming mechanics. From the early days of pixelated graphics and simple controls, gaming has undergone significant transformations that have enhanced gameplay and immersion. In this [...]

As gaming enthusiasts, we invest a significant amount of time and money into our consoles, making it essential to take proper care of these prized possessions. While we often focus on keeping our games up to date and ensuring our controllers are in top [...]