It's hard to believe that it has only been a few years since gaming on mobile devices was considered a poor imitation of the real thing. In such a short time, mobile gaming has made incredible strides, to the point where it is now regarded as a serious competitor to traditional console gaming. Android games in particular have seen remarkable growth, thanks to the widespread adoption of Android devices and the ever-increasing power of mobile hardware. Every year, we see new Android games that push the envelope in terms of graphics and gameplay, delivering an immersive experience that can rival anything available on consoles. With each passing year, it becomes increasingly clear that mobile gaming is here to stay.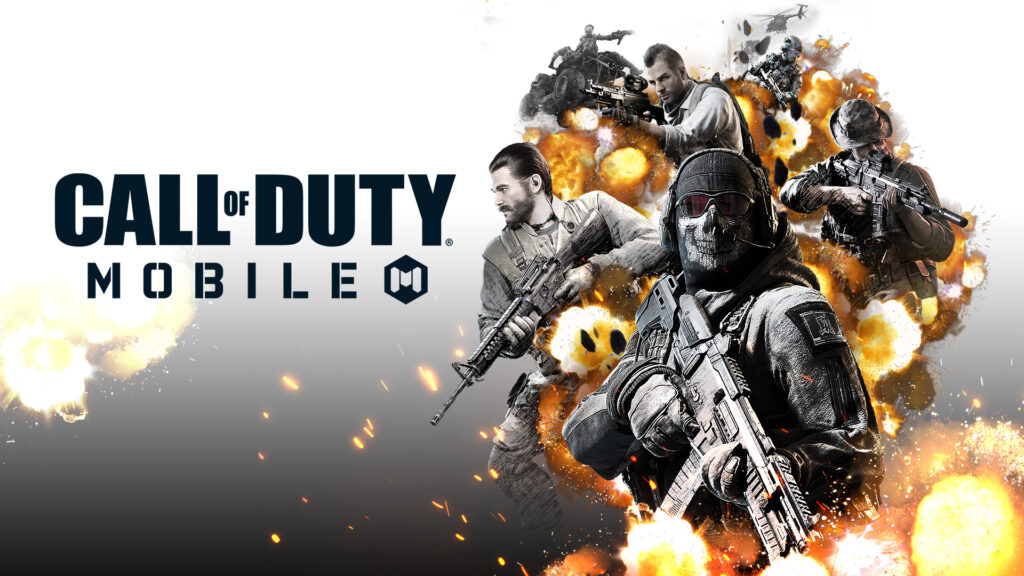 Best Android Games you need to try today:
Call of Duty: Mobile

Genshin Impact
GRID Autosport
League of Legends: Wild Rift
Legends of Runeterra
Levelhead
Minecraft
Monument Valley 1 and 2
Nintendo games
Pokemon Go
PUBG: New State
Sky: Children of Light
Square Enix games
Stardew Valley
The Room series
Call of Duty: Mobile
Call of Duty Mobile is one of the most popular mobile games on the market. It offers players the same intense first-person shooter action that they enjoy on console and PC, but on their phone. Call of Duty Mobile features a variety of iconic maps, modes, and characters from the Call of Duty franchise, making it the ultimate mobile experience for fans of the series. Plus, with new content being added regularly, there's always something new to experience in Call of Duty Mobile. If you're looking for an action-packed mobile game that delivers the same thrills as its console and PC counterparts, then Call of Duty Mobile is definitely worth checking out.
Genshin Impact
Genshin Impact is an action RPG game with gacha mechanics. The game is set in the world of Teyvat and follows the journey of the Traveler, who is on a quest to find their lost sibling. The game features an open world environment and allows players to explore the world and interact with characters. The game also features a combat system that allows players to use various weapons and abilities to defeat enemies. Gacha mechanics are also present in the game, which allows players to obtain new characters, weapons, and items through a lottery system. Overall, Genshin Impact is an action-packed RPG game that offers a unique gaming experience.
GRID Autosport $9.99
GRID Autosport was launched in 2019 and quickly became one of the best racing games for Android. Developed by Codemasters, GRID Autosport features console-quality graphics and an impressive variety of cars and tracks. The game also boasts a robust career mode, online multiplayer, and support for controller and steering wheel peripherals. While the initial purchase price may be off-putting to some, GRID Autosport is definitely worth the investment for any serious racing fan.
League of Legends: Wild Rift
League of Legends: Wild Rift is a 5v5 MOBA game that was developed by Riot Games. The game is based on the popular PC game, League of Legends, and was designed for mobile devices. The objective of the game is to destroy the enemy team's nexus, which is located in their base. Players must work together to accomplish this goal, using a variety of strategies and tactics. There are three lanes in the game, and each team has five players. The game is extremely popular, and there is a large competitive scene. Professional teams from all over the world compete in tournaments for millions of dollars. The game is free-to-play, and there are in-game microtransactions. Players can purchase cosmetic items to customize their champions. League of Legends: Wild Rift is an exciting and challenging game that is enjoyed by millions of people all over the world.
Legends of Runeterra
first released in 2020, Legends of Runeterra is one of the newest games on this list. Set in the world of Runeterra, Legends of Runeterra is a card-based battle game that pits you against other players in online matches. The game features a unique card pool that draws from a variety of League of Legends champions, each with their own unique abilities and playstyles. In addition, Legends of Runeterra features an innovative 'Reverse Speed' mechanic that allows you to play cards out-of-turn, giving you an edge in the heat of battle. With its strategic depth and polished presentation, Legends of Runeterra is one of the best Android games available today.
Levelhead $6.99
Levelhead is a new platformer from Butterscotch Shenanigans, the developers of Crashlands. In Levelhead, players take control of a delivery droid who must navigate treacherous levels to complete his packages. The game features over 100 levels, each with its own unique challenges and hazards. While the gameplay is mostly traditional platforming fare, Levelhead also includes some light puzzle-solving elements. The game's colorful art style and humor are reminiscent of Butterscotch Shenanigans' previous work. Levelhead is an enjoyable and challenging platformer that should appeal to fans of the genre.
Minecraft $6.99
Minecraft is a popular game all around the world for people of all ages. The game offers players a unique and creative way to interact with the world around them. Minecraft allows players to explore, build, and create their own worlds. The game is also popular because it is easy to learn and play. Players can choose to play in survival mode, where they must gather resources and build shelter to survive, or in creative mode, where they can build whatever they want. There are also many different multiplayer options available, so players can share their creations with others. Whether players are looking for a challenge or just a fun way to spend some time, Minecraft is a great option.
Hits: 0

NVIDIA, a leading technology company renowned for its graphics processing units (GPUs), has unveiled a groundbreaking innovation that is set to revolutionize the gaming industry. On May 28, 2023, NVIDIA introduced the NVIDIA Avatar Cloud Engine (ACE) for [...]

Introduction: As technology has advanced over the years, so too have gaming mechanics. From the early days of pixelated graphics and simple controls, gaming has undergone significant transformations that have enhanced gameplay and immersion. In this [...]

As gaming enthusiasts, we invest a significant amount of time and money into our consoles, making it essential to take proper care of these prized possessions. While we often focus on keeping our games up to date and ensuring our controllers are in top [...]