Ponzi schemes have been around for centuries, but in recent years they have evolved with the emergence of new technologies, such as cryptocurrency. Unfortunately, Pakistanis have recently fallen prey to a new Ponzi scheme, involving the IDA app, resulting in millions of dollars in losses.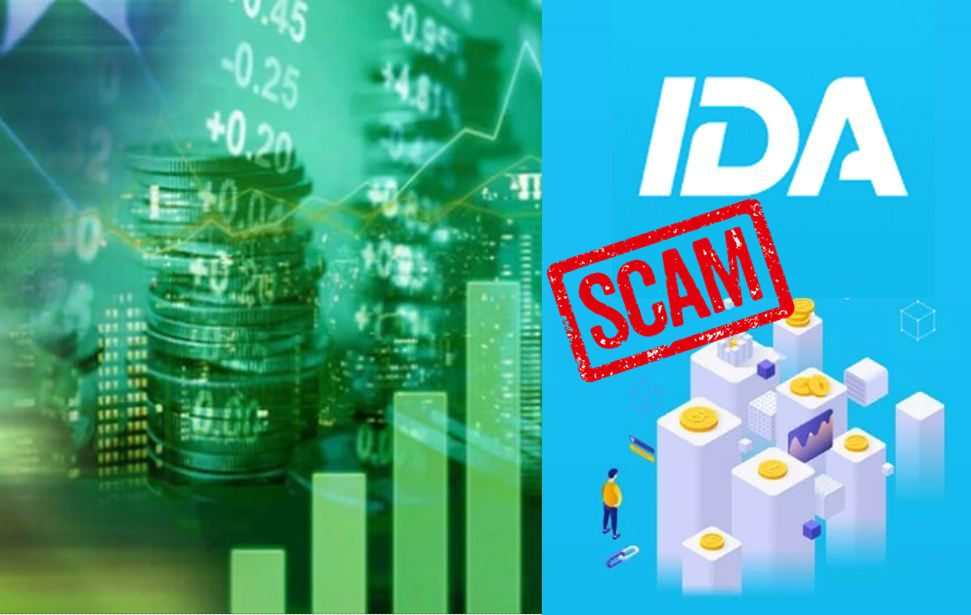 The IDA app was marketed as a trading platform that promised good returns on investment, luring unsuspecting victims into investing their hard-earned money. The platform initially gained the trust of many through the use of digital content creators and YouTubers, who tricked already distressed masses to invest and promised them handsome returns in a short period of time.
The platform used a simple method, which involved pooling money from young people, promising them a profit after a month's gap. Investors were told that for each $35 investment, they would receive a profit of $5. This promised to be an attractive opportunity for individuals who were seeking to earn some extra money. Unfortunately, like many Ponzi schemes before it, the IDA app eventually collapsed, leaving many in ruin.
The group behind the app even organized several events and gatherings in different parts of the country to attract new clients, using these as opportunities to get more people to invest in their platform. As more information started to emerge, it became clear that the group behind the IDA app was asking members to bring in new clients and encourage them to deposit at least $125. This increased the number of investors and the amount of money that the group could take in.
In the end, the application, along with its Whatsapp groups, online platforms, and helpline numbers, suddenly went offline, leaving many in misery. Sadly, this happened at a time when many Pakistanis were already struggling to pay for basic commodities.
One YouTuber, who goes by the name of NTD Playz, confirmed that several victims have filed complaints against him and further proceedings are underway. It is essential to remember that these digital content creators and YouTubers who promoted this app did not have the expertise or the knowledge to make such recommendations.
It is crucial to be cautious of such investment schemes, especially those that promise quick returns with minimal effort. Always do your due diligence and research the platform thoroughly before investing any money. Additionally, seek advice from financial experts, who can guide you and help you avoid being a victim of such scams.
It is unfortunate that so many people have lost their hard-earned money due to these fraudulent schemes. It is a reminder that we should always be vigilant and cautious when it comes to our finances and investments. With the rise of new technologies and platforms, it is more important than ever to stay informed and aware of potential scams.
Hits: 7

Elon Musk, the billionaire entrepreneur and CEO of Tesla and SpaceX, has once again made headlines with his social media presence. On April 3, Twitter changed its blue bird logo to a shiba inu image associated with Dogecoin, a meme-based cryptocurrency [...]

Binance is a popular cryptocurrency exchange app that is widely used in Pakistan. It allows users to buy, sell, and trade a variety of cryptocurrencies, including Bitcoin, Ethereum, and Binance Coin. There are several reasons why Binance has become the [...]

As the news of Elon Musk completing the twitter take over surfaced people started hearing more news about Twitter entering a new phase that would be related to NFTs and crypto. Based on that people started to invest heavily in Dogecoin thinking that Elon [...]