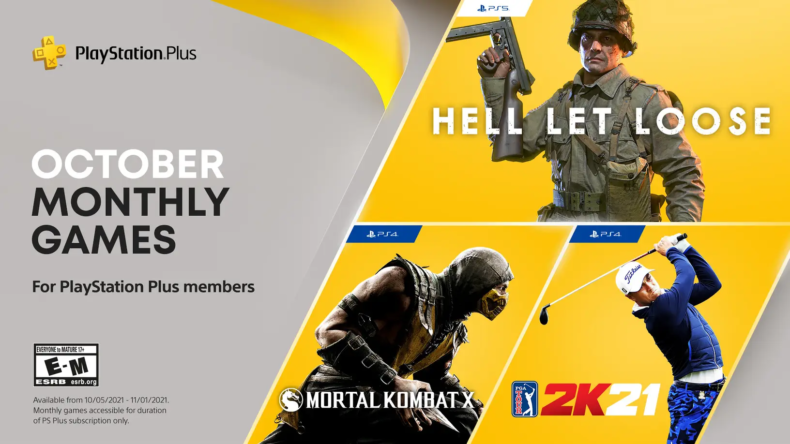 PlayStation fans are getting the following games: Hell Let Loose, PGA Tour 2K21, and Mortal Kombat X.
Hell Let Loose
This game might be interesting for many players if they have not tried it before as it includes multiplayer battles for up to 100 players in the same lobby. This game isn't that old either it was released back in July 2021 so it's fairly new. The title is inspired by the World War II theme so a lot of Call of Duty and Battlefield players might like to give it a shot too. The only catch is that its going to be available only to the PS5 players. So PS4 players might be feeling left out.
PGA Tour 2K21
For the golf fans this is the perfect fit. The game lets you start your on Golfing Career, play with other players around the world with the online feature. There are seasons that players can go through, build club houses and also enter tournaments.
Mortal Kombat X
This is an old game and a lot of Mortal Kombat fans might have already played this game but if someone wants to try this game for free they can now using the PSN Plus membership.
Hits: 51
This was a feature that should have been with Steam from the start. But it wasn't like many other features. But now with the new update they have added a new "Add to Library" button so that users can add content to their steam library [...]

People are enraged as to why Indonesia would block Steam, Epic Games, PayPal and many other services. Their local government organization called "Kaminfo" is mainly responsible for this widespread block of such services. People have taken to [...]

PakGamersHub.Com is offering money to article writers whom would like to write articles for the website and in turn get paid for it. Since we are new startup we are only offering 50rs (PKR) per article right now. We need fresh articles based on gaming [...]