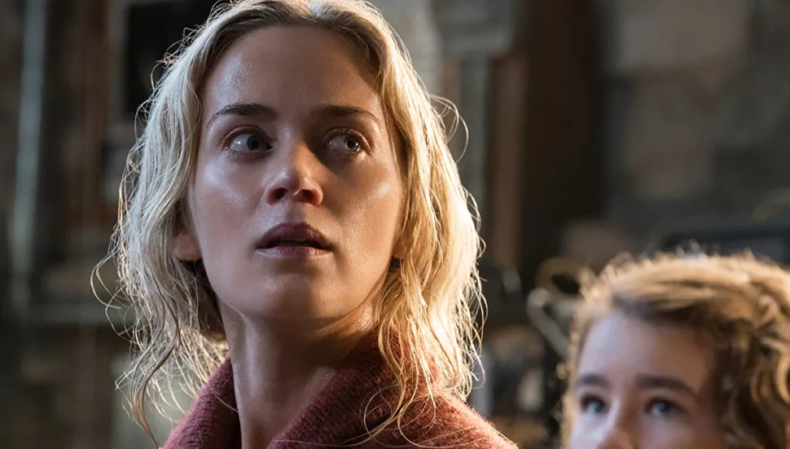 If you are a fan of the move "A Quiet Place" then you are in for a treat as there is a game coming for it next year. The game will be based on the events of the original movie.
Saber interactive who are the original publishers for World War Z are working with the team at Illogika and Ep1t0me on a game based on the above movie title which would be a single player game and will have elements of horror and suspense. Players would have to go through mainly the events of the movie and try to survive the onslaught of those terrible monsters. I wonder if the game ending would be the same or any different.
Some Spoilers Ahead
If you haven't seen the movie then just to give you an idea there was an alien invasion on earth where the aliens are like predators they simply want to hunt down and kill humans. They can't see anything but are very sensitive to sound so if there any any noise they can detect the humans from miles and come to attack and eat them. The family goes through such a rough time and lose some lives too but in the end they are able to figure out a way to defeat those aliens.
It should be interesting to see how they factor all that in into the video game.
Hits: 52

The upcoming expansion for Cyberpunk 2077, titled Phantom Liberty, has been a topic of much anticipation and discussion among gamers. The expansion promises to add new storylines, missions, characters, skills, weapons, and even a brand-new area to explore [...]

NVIDIA, a leading technology company renowned for its graphics processing units (GPUs), has unveiled a groundbreaking innovation that is set to revolutionize the gaming industry. On May 28, 2023, NVIDIA introduced the NVIDIA Avatar Cloud Engine (ACE) for [...]

Introduction: As technology has advanced over the years, so too have gaming mechanics. From the early days of pixelated graphics and simple controls, gaming has undergone significant transformations that have enhanced gameplay and immersion. In this [...]