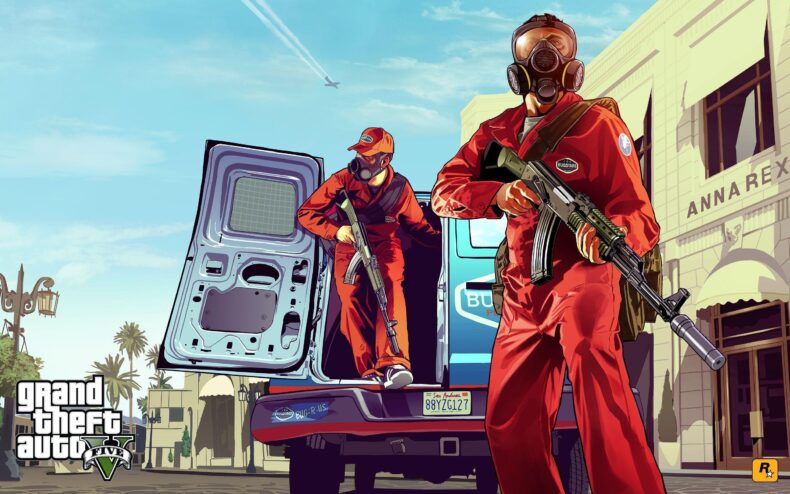 Podium Vehicle – Coil Raiden
Prize Ride Vehicle – Annis Euros
Prize Ride Challenge – Place Top 3 in 9 Pursuit Races
New Content:
Comet S2 Cabrio – $1,797,000 at Legendary Motorsports
3x GTA$ & RP:
2x GTA$ & RP:
– Specialist+ Contracts ( Specialist+ Contracts are only limited to two types, Recover Valuables and Vehicle Recovery. Worth noting when launching contracts via Franklin. Chance of receiving a Specialist+ Contract is 6.6% )
Free Items:
Unlock the Rockstar Studio Colors Sweater by visiting Record A Studios this week.
50% Off:
– Insurgent ($448,875 – $337,500)
40% Off
– Anti-Aircraft Trailer ($1,117,200 – $840,000)
– Rhino ($900,000)
– Neon ($900,000)
30% Off
– Imorgon ($1,515,500)
25% Off
– TM-02 Khanjali ($2,887,763 – $2,171,250)
– Deity ($1,383,750 – $1,037,813)
Prime Gaming:
$100k for logging in this week
Hits: 28

NVIDIA, a leading technology company renowned for its graphics processing units (GPUs), has unveiled a groundbreaking innovation that is set to revolutionize the gaming industry. On May 28, 2023, NVIDIA introduced the NVIDIA Avatar Cloud Engine (ACE) for [...]

Introduction: As technology has advanced over the years, so too have gaming mechanics. From the early days of pixelated graphics and simple controls, gaming has undergone significant transformations that have enhanced gameplay and immersion. In this [...]

As gaming enthusiasts, we invest a significant amount of time and money into our consoles, making it essential to take proper care of these prized possessions. While we often focus on keeping our games up to date and ensuring our controllers are in top [...]