It's no secret that the gaming industry has changed a lot in recent years. One of the biggest changes has been the rise of free-to-play games, which are now one of the most popular genres. However, free-to-play games often rely on microtransactions to generate revenue. This means that players are frequently bombarded with ads and offers to purchase in-game items. Now, it seems that Microsoft is considering taking this a step further by introducing ads into free-to-play Xbox games. The company is reportedly exploring ways to insert ads into games such as Fortnite and Apex Legends. While it's not clear how this would work in practice, it's safe to say that many gamers would be unhappy with this.
Microsoft has long been a dominant force in the world of technology, and its foray into the world of online advertising is unlikely to be any different. The company recently announced plans to create a closed marketplace for ads, in which select partners would be able to integrate ads into their own platforms. While some have criticized the move as being anti-competitive, Microsoft has defended it as being necessary to ensure the quality of the ads that appear on its platform. And given the company's history of success, it's hard to bet against them. The Insider report is light on details, but what we do know is that Microsoft is not looking to take a cut of ad sales. Instead, it will pass all the benefits on to developers and advertisers in the hopes that they can add some more benefits for the gamers.
Microsoft's history with in-game advertising is a checkered one, to say the least. The company experimented with ads in games like Madden and Burnout Paradise more than a decade ago, but players didn't respond positively. As a result, Microsoft has been reticent to pursue this avenue of revenue generation ever since. However, it looks like the company may be ready to give it another go. According to recent reports, Microsoft is consideringinserting ads into its upcoming Xbox Series X games. It's possible this new attempt at in-game advertising will be more subtle, like sponsored items or skins. Or it might just be hamfisted video ads in your face instead of loading screens. Only time will tell how Microsoft's latest experiment with this. It could open a whole new Pandora box for gamers.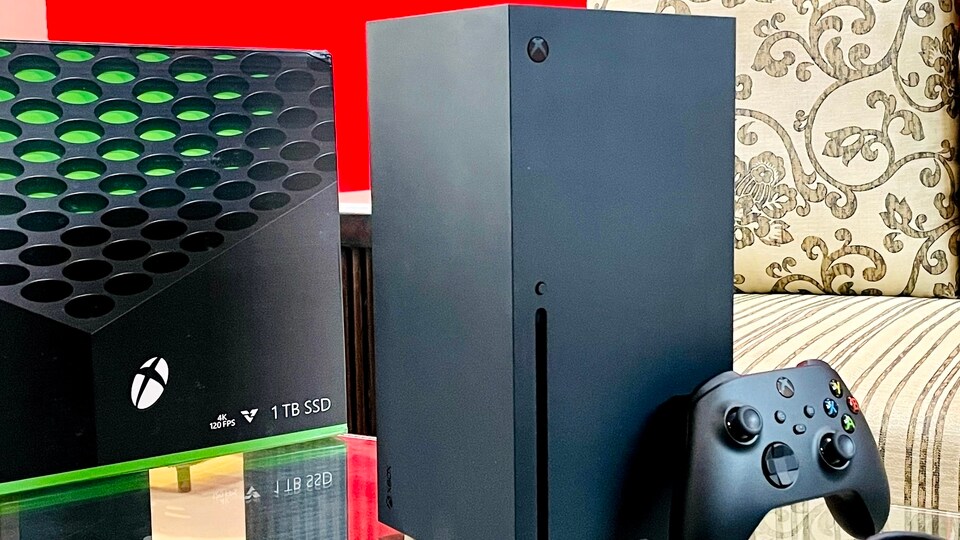 Video games are at their best when they allow players to escape into another world, becoming completely immersed in the experience. Unfortunately, features like ads and microtransactions can often interrupt this immersion, serving as a reminder that you are not actually a knight on a quest for treasure. For many gamers, this takes away from the enjoyment of the game and can make free-to-play titles feel more like work than entertainment. While ads can generate some revenue from players who would rather grind their way to success than pay for shortcuts, Microsoft is wise to be concerned about alienating its audience. After all, happy gamers are more likely to continue playing (and paying) for years to come.
Just when you thought it was safe to go back in the water, Microsoft has announced plans to start running ads on the Xbox dashboard. That's right, those commercials that you usually only have to endure during your favorite shows are coming to a console near you. And it's not just limited to free games either – with AAA titles regularly costing $70, many of them with microtransactions, the addition of ads could be too much even for committed Xbox fans. The ads could begin appearing as soon as the third quarter of this year, so if you were thinking about picking up an Xbox One X, you might want to hold off until Microsoft works out the kinks in this plan.
Hits: 10

NVIDIA, a leading technology company renowned for its graphics processing units (GPUs), has unveiled a groundbreaking innovation that is set to revolutionize the gaming industry. On May 28, 2023, NVIDIA introduced the NVIDIA Avatar Cloud Engine (ACE) for [...]

Introduction: As technology has advanced over the years, so too have gaming mechanics. From the early days of pixelated graphics and simple controls, gaming has undergone significant transformations that have enhanced gameplay and immersion. In this [...]

As gaming enthusiasts, we invest a significant amount of time and money into our consoles, making it essential to take proper care of these prized possessions. While we often focus on keeping our games up to date and ensuring our controllers are in top [...]