FIFA has confirmed that it will be partnering with new third-party studios and publishers in the wake of Tuesday's announcement that their annual game with EA Sports will no longer feature the FIFA licence. This move signals a change in direction for the organisation, who have been synonymous with EA Sports' games for over two decades. While it remains to be seen what this new direction will entail, it is clear that FIFA is committed to giving gamers more choice when it comes to football video games. With a host of new partners on board, we can expect to see a wider variety of football games on offer in the years to come. Whether you're a die-hard fan of FIFA or looking for something new to try, this news is sure to whet your appetite.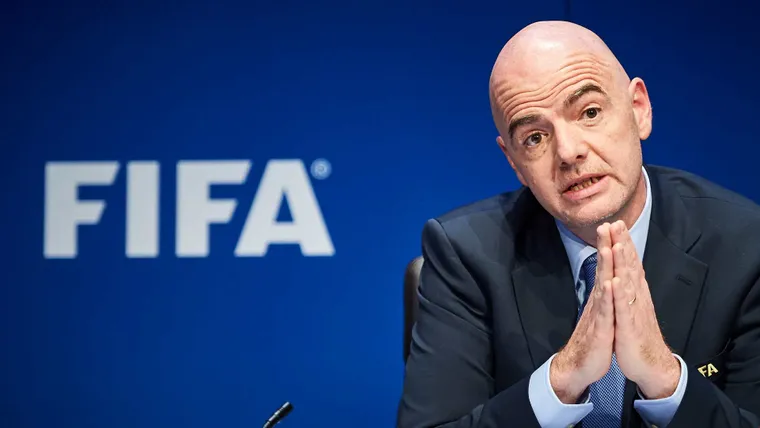 EA has announced that their game will continue as EA Sports FC and will largely feature the same headlining features as iterations of EA Sports FIFA. Many fans were worried that the game would be cancelled after the poor reception of the last installment, but it seems that EA is committed to continuing the series. The new game will include all of the popular features from previous versions, such as career mode, Ultimate Team, and online multiplayer. In addition, EA has promised to make some major improvements to the gameplay mechanics in order to address the criticisms of the last game. With any luck, EA Sports FC will be a return to form for the franchise.
FIFA, the world's largest soccer organization, has announced that it will remain in the video game industry. The organization has been in talks with several companies and has decided to adopt a non-exclusive model. This means that new games will be able to launch ahead of the World Cup. FIFA believes that this will allow more people to enjoy the sport of soccer. The organization also believes that this will allow them to generate more revenue. FIFA is also hoping that this will help to promote the sport of soccer around the world. This is a positive move for the video game industry and it will be interesting to see how this affects the sales of video games.
FIFA have confirmed that their licence with EA has been extended for one last game, with FIFA 23 being the last iteration of that franchise. In the meantime, FIFA are also engaging with other publishers and studios regarding the development of a new football simulation game for 2024. While this decision may disappoint some fans, it is nonetheless a sensible one given the current state of the market. With a new generation of consoles on the horizon, it makes sense to wait until the dust has settled before committing to a new long-term partnership. In the meantime, EA will no doubt be looking to make the most of their final year with FIFA, and it will be interesting to see what innovations they bring to the table. Ultimately, though, this is just another example of the ever-changing nature of the video game industry.
Hits: 4

NVIDIA, a leading technology company renowned for its graphics processing units (GPUs), has unveiled a groundbreaking innovation that is set to revolutionize the gaming industry. On May 28, 2023, NVIDIA introduced the NVIDIA Avatar Cloud Engine (ACE) for [...]

Introduction: As technology has advanced over the years, so too have gaming mechanics. From the early days of pixelated graphics and simple controls, gaming has undergone significant transformations that have enhanced gameplay and immersion. In this [...]

As gaming enthusiasts, we invest a significant amount of time and money into our consoles, making it essential to take proper care of these prized possessions. While we often focus on keeping our games up to date and ensuring our controllers are in top [...]