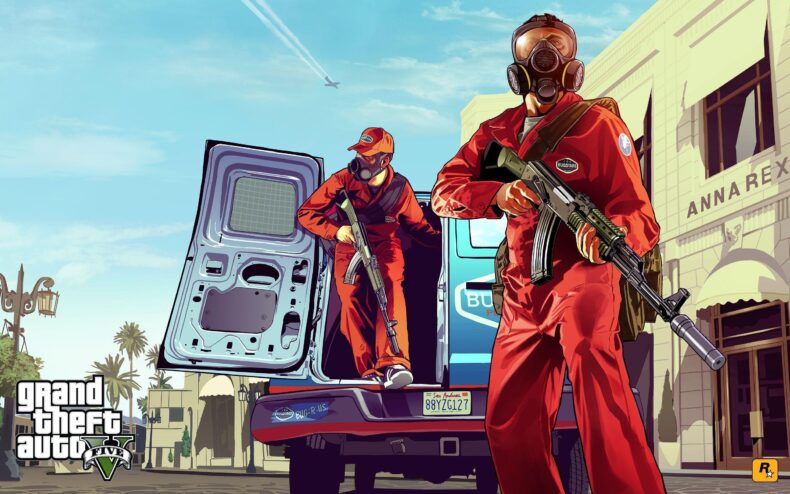 Cryptocurrency could have a big impact if introduced in GTA Online. For example, it could be used to buy in-game items or exchange for real world currency. This would add another layer of immersion to the game and make it more believable. In addition, cryptocurrency could also be used to gamble in GTA Online casinos. This would add an element of risk and reward, and make the game even more exciting. Ultimately, the inclusion of cryptocurrency in GTA Online would add another level of depth and realism to the game, and make it even more enjoyable for players.
GTA Online already has a very well made economic system in the game. They just need to make it fool proof from hackers which might not be as easy as it sounds but with the blockchain technology implemented into the game, the hackers might not have a way around it. Plus users will have a real world crypto coin that they can work for in the game. The implementation of blockchain technology would help to make the game more secure and also give users a sense of ownership and responsibility for their in-game currency. This would add another layer of depth to the game and make it even more immersive and enjoyable to play. Ultimately, it would be a win-win for both developers and players, and help to take GTA Online to the next level.
A recent report suggests that Rockstar Games is planning to add cryptocurrency to Grand Theft Auto Online. The inclusion of crypto would allow players to trade in-game items and services for coins, which could then be cashed out in the real world. This would represent a major shift for the gaming industry, and could have far-reaching implications for both gamers and businesses. For gamers, the ability to trade in-game items for real-world currency would create new opportunities for monetization. For businesses, the addition of crypto would open up a new avenue for marketing and customer acquisition. In either case, the potential impact of this move should not be underestimated. Only time will tell whether Rockstar Games' gamble pays off, but the potential rewards are certainly significant.
There has been much speculation that the forthcoming release of GTA 6 will see the inclusion of cryptocurrency. While this would be an interesting plot development within the game, it is unlikely to have any significant impact on the real-world cryptocurrency markets. In-game currencies are often tightly controlled by the developers and have no real value outside of the game itself. As such, it is unlikely that any crypto introduced in GTA 6 would be able to be traded or sold for real-world fiat currency. Even if this were possible, the relatively small number of people who play the game would likely have little impact on the overall market. So while the addition of crypto to GTA 6 would be an interesting addition to the game, it is unlikely to have any serious implications for the world of cryptocurrency.
Hits: 0

The Resident Evil series has been a fan favorite for over two decades, with its mixture of horror and action gameplay, iconic characters, and engaging storylines. With so many games in the series, it's easy to overlook some of the lesser-known [...]

Pakistan's digital economy is booming, but the lack of regulation in the industry has led to a rise in scams, frauds, and apparent mismanagement. The pandemic has led to more people seeking ways to make money, and traditional sellers have moved online, [...]

NCSoft has presented a new ambitious project called Project M at the State of Unreal 2023 event. This new game is a simulated reality project that is set to take the gaming world by storm. With stunning graphics and an innovative gameplay system, Project [...]