Rockstar has been adding a lot of content for GTA Online. We have flying bikes, flying cars, Rocket Trucks, Helicopters, super tech. But one department has always been lagging which is the tank department.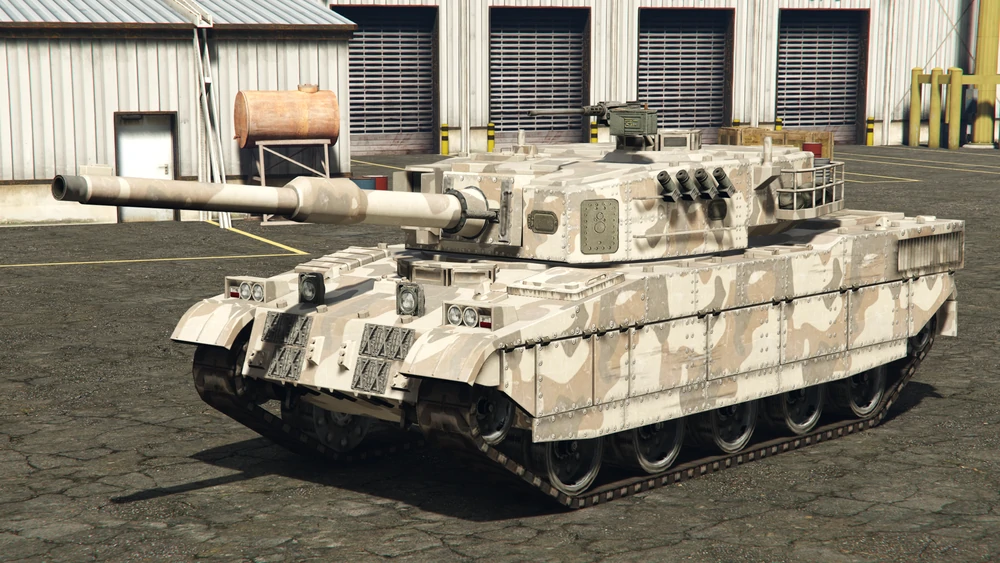 Currently there are only two tanks in GTA online and both are not very strong when it comes to fending off from any air attack vehicles. This is understandable because in real life too if you consider tanks can't really go up against the helicopters or Jet attacks. But still GTA Online being a video game where anything is possible it needs to provide a super tank that can be hard to take down even by the likes of Oppressor MK IIs and Lazers.
Main issue would be how to handle the Oppressor MK 2. One thing they could do is to disable to missile locking or probably give the tank super missiles of its own that could take down any Oppressor coming its way. The tank could also have extra heavy armor that would let it stay alive with up to 20 to 30 missiles damage. It is going to be a challenge for other players in the lobby to take down something like that as a tank powerful as that would hurt a lot of innocent players in the lobby. But then again there are so many other deadly types of weapons in the game so why not this one too. Just to add to the variety of the vehicles in the game.
Khanjali was a very good option to start with. But it is no match against the Oppressor or a good fighter jet player either.
People on reddit have the same idea.
Lets see if this feedback ever reaches Rockstar and they think about putting a good super tank in the game!
Hits: 8
The Last Dose is the latest update of the Grand Theft Auto Online game, and it appears to have disappointed many players with its content. However, the Virtue car as a gift is something that players like u/No_Competition3637 believe is a sweet reward. The [...]

The discussion on the r/GodofWar subreddit regarding the invulnerability of the rope in the game brings to light an interesting psychological concept called suspension of disbelief. Suspension of disbelief is the willingness of a person to temporarily put [...]

Remember the days when Grand Theft Auto Online (GTAO) had ground fireworks? It has been a few years since players could enjoy them, but some users are reminiscing about the fun feature and wishing for their return. Reddit user Zeustah- posted on the [...]